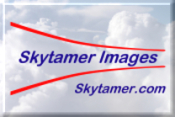 Nakajima to Northrop Grumman
Airplane Archive Photos Sorted by Manufacturer
---
Nakajima (Japan) — Nakajima Hikoki KK (Nakajima Aircraft Company) was a Japanese manufacturer of airplanes and aircraft engines. The company had its origin in Nihon Hikoki Seisakusho KK (company Verket for the production of Japanese airplanes) which was formed on 6th December 1917 of Chikuel Nakajima and seibei Kawanishi. In December 1919 split the company up. Seibei Kawanishi established later Kawanishi Kokuki Kogyo KK and Chikuel Nakajima established Nakajima Hikoki KK. Nakajima quickly grew to become one of the largest manufacturers of airplanes in Japan. Between 1920 and 1939 they produced about. 6,000 airplanes, mainly military aircraft for the Japanese Army and Navy air forces. During the second World War II was the largest producer of airplanes and aircraft engines in Japan. In total, they produced 29,760 airplanes in the years between 1940 and 1945 , and had four plants for the production of airplanes and four plants for the production of aircraft engines.
NAMC (China) — Hongdu Aviation Industry (Group) Corporation, formerly China Nanchang Aircraft Manufacturing Corporation or CNAMC, is a Chinese aircraft manufacturer and supplier to the Chinese military. It is based in Nanchang, the capital of Jiangxi province and is part of the China Aviation Industry Corporation II consortium. The company was founded in 1951 as the state-run Hongdu Machinery-building Factory and later as the Nanchang Aircraft Manufacturing Corporation. On March 1998 the company's name was changed to Hongdu Aviation Industry (Group) Corporation.
NAF (USA) — The Naval Aircraft Factory (NAF) was established by the United States Navy in 1918 at Philadelphia in order to assist in solving the problem of aircraft supply which faced the Navy Department upon the entry of the U.S. into World War I. The Army's requirements for an enormous quantity of planes created a decided lack of interest among aircraft manufacturers in the Navy's requirements for a comparatively small quantity of aircraft. The Navy Department concluded that it was necessary to build a Navy-owned aircraft factory in order to assure a part of its aircraft supply, to obtain cost data for the Department's guidance in its dealings with private manufacturers and to have under its own control a factory capable of producing experimental designs
Nicholas-Beazley (USA) — In 1921, the Nicholas-Beazley Airplane Company was founded by Russell B. (Penny) Nicholas and Howard Beazley. Nicholas started Central Aviation Company reselling surplus propellers, and in 1924 renamed the company to reflect the addition of Howard Beazley as partner. Nicholas-Beazley Airplane Company started as a reseller of surplus Curtiss OX-5 parts through mail-order catalogs, expanding into a wide variety of airplane construction materials. Nicholas-Beazley resold 57 Armstrong-Siddeley Genet engines originally sold by Fairchild, becoming the US distributor. Surplus Standard J aircraft were modified and marketed by the company. In 1927, Walter Barling was hired to engineer the first in-house aircraft, the Barling NB-3. The aircraft was advertised as being able to right itself from any position with the hands off the controls, and spin-proof. In 1929, Tom Kirkup was hired to design the NB-8G. 57 units were completed and sold. At its peak, the company produced as many as one aircraft per day. In 1937, production of aircraft ceased, after the great depression.
Nieuport (France) — Edouard de Niéport; SA des Etablissements Nieuport, Issy-les-Moulineaux, Paris (1910); Groupement Aviation Loire-Nieuport (1934): Nieuport, later Nieuport-Delage, was a French aeroplane company that primarily built racing aircraft before World War I and fighter aircraft during World War I and between the wars.
Noorduyn (Canada) — R.B.C. 'Bob' Noorduyn; Noorduyn Aircraft Ltd; Noorduyn Aviation, St. Laurent, Montréal (1935): The Noorduyn Aircraft Ltd., founded by Robert B. C. Noorduyn, was established in Canada in early 1934 by taking over the Curtiss-Reid factory outside of Montreal, Quebec. Work soon started on the Noorduyn Norseman I. Versions II through VI followed until early 1946, when the company was acquired by the Canadian Car & Foundry (CCF) company. During World War II Noorduyn began producing Harvard trainers for the Royal Canadian Air Force, production of which continued under CCF after the takeover. In May 1953, CCF sold all rights to the Norseman to a specifically formed company, Noorduyn Norseman Aircraft Ltd., which provided support to the currently operational aircraft.
Nord Aviation (France) — Société Nationale de Constructions Aéronautiques du Nord; SNCA du Nord or SNCAN (1937): Jump to: navigation, search Nord-Aviation (English: Northern Aviation) was a state-owned French aircraft manufacturer. It was created on October 1, 1954 upon the acquisition of SFECMAS (Société Française d'étude et de Construction de Matériels Aéronautiques Spéciaux) by SNCAN (Société Nationale de Constructions Aéronautiques du Nord). The name Nord is also used as a generic name to refer to the Pingouin light aircraft. The company was based in the center of France, on the site of Bourges airport, in the département of Cher. In 1970, Nord Aviation merged with Sud Aviation to create Société Nationale d'Industrie Aérospatiale (SNIAS), later renamed Aérospatiale and ultimately merged into European aerospace corporation EADS in 2000.
North American Aviation (USA) — North American Aviation Inc. (1928); General Aviation Manufacturing Corporation, Dundalk, Maryland (1933); North American Aviation, Mines Field, Inglewood, California (1935); North American Rockwell (1973): North American Aviation was a major US aerospace manufacturer, responsible for a number of historic aircraft, including the T-6 Texan trainer, the P-51 Mustang fighter, the B-25 Mitchell bomber, the F-86 Sabre jet fighter, the X-15 rocket plane, and the XB-70, as well as Apollo Command and Service Module, the second stage of the Saturn V rocket, the Space Shuttle orbiter and the B-1 Lancer. Through a series of mergers and sales, North American Aviation became part of Rockwell International and is now part of Boeing.
(Northrop) Avion Corporation (USA) — Knudsen (Jack) Northrop; Avion Corporation, Burbank, California (1928)
Northrop (USA) — Northrop Aircraft Corporation, Division of United Aircraft and Transportation Corporation (1929)
Northrop (USA) — Northrop Corporation, Partnership with Douglas Aircraft, El Segundo, California, 1932 (USA)
The Northrop Aircraft pages are currently under construction