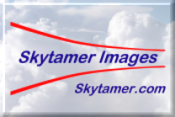 Nord 1101 Noralpha/Ramier I
Single-engine low-wing tri-gear cantilever cabin monoplane , France
---
Archive Photos [1]
---
[Nord 1101 Noralpha on display (4/14/2004) at the Tillamook Naval Air Museum, Tillamook, Oregon (Photo by John Shupek copyright © 2004 Skytamer Images)]
Overview [2]
---
Nord Noralpha
Role: Communications and liaison monoplane
Manufacturer: Nord Aviation
First flight: 1944
Number built: 200
Developed from: Messerschmitt Me.208
The Nord Noralpha was a French built and re-engine Messerschmitt Me.208 produced by Nord Aviation.
Development [2]
---
Construction of the Messerschmitt Bf.108 was transferred to the Société Nationale de Constructions Aéronautiques du Nord (usually known simply as Nord) at Les Mureaux, to the west of Paris, in occupied France in 1942. The company built two prototypes of the Messerschmitt Me.208. One survived the liberation and was designated the Nord 1100 Noralpha. The company then produced a re-engine version with a Renault 6Q 10 engine as the Nord 1101. The 1101 was designated the Ramier by the French military. One Nord 1104 Noralpha was fitted with a 240 hp (179 kW) Potez 6Dø for trials and two earlier 1101 Noralphas were converted with a Turbomeca Astazou turbo-shaft engine as the Nord 1110 Nord-Astazou in 1959.
Design [2]
---
The Noralpha was a low-wing cantilever monoplane with a braced horizontal tail surface and single rudder. It had a retractable tri-cycle landing gear. The engine was nose-mounted and it had an enclosed cab with side-by-side seating for two and room behind for a further two passengers.
Variants [2]
---
1100: French-built Me 208
1101 Noralpha/Ramier I: Renault 6Q 10 (right-hand turning) powered variant.
1102 Noralpha/Ramier II: Renault 6Q 11 (left-hand turning) powered variant, not built.
1104 Noralpha: One trials aircraft powered by a 240 hp (179 kW) Potez 6Dø engine.
1110 Nord-Astazou: Two conversions by SFERMA with a Turbomeca Astazou turbo-shaft engine in 1959.
Operators [2]
---
France: French Air Force; French Army; French Navy
Specifications (1101 Noralpha) [3]
---
Type:
Four-seat cabin monoplane.
Wings:
Cantilever low-wing monoplane.
Short center-section integral with the fuselage and two tapering outer sections with rounded tips.
Single-spar metal structure.
Flats between ailerons and fuselage.
Fuselage:
Tail Unit:
Cantilever monoplane type.
All-metal framework with metal-covered fin and tailplane and fabric-covered rudder and elevators.
Landing Gear:
Retractable tricycle type.
Main wheels raised in inwards nosewheel Backwards.
Hydraulic retraction.
Power Plant:
One Renault 6Q10 six-cylinder in-line converted air-cooled engine rated at 240 C.V. at 2500 rpm.
Two-blade Ratier electrically-operated variable-pitch airscrew.
The whole engine unit is attached to the fireproof bulkhead for points and is readily removable.
Four fuel tanks, two (70 liters each) and the center-section and two (60 liters each) in the outer wings.
Total fuel capacity 260 liters (57.2 gallons).
Accommodation:
Enclosed cabin seating four in two pairs, the front pair of seats with dual controls.
Baggage compartment aft of cabin.
Collapsible ladder for access to cabin is stowed in baggage compartment.
Cabin door has quick-release hinges for emergency exit.
Full instrument and electrical equipment.
Dimensions:
Wingspan: 11.50 m (37 ft 8 in)
Length (overall): 8.845 m (28 ft 0 in)
Height (overall): 3.350 m (10 ft 8 in)
Wing area: 17.4 m&sup2 (187 ft²)
Weights:
Weight (empty): 945 kg (2,080 lb)
Weight (fuel and oil): 205 kg (450 lb)
Disposable load: 634 kg (1,395 lb)
Weight (loaded): 1,580 kg (3,476 lb)
Performance:
Maximum speed: 305 km/h (189.4 mph)
Cruising speed: 277 km/h (172 mph)
Landing speed: 100 km/h (62.1 mph)
Service ceiling: 5,900 m (19,350 ft)
Cruising range, no-wind, 277 km/h (172 mph): 1,200 km (745 miles)
References
---
Shupek, John. The Skytamer Photo Archive, photos by John Shupek, copyright © 2004 Skytamer Images (Skytamer.com)
Wikipedia. Nord Noralpha
Bridgman, Leonard. "The Nord 1101 Noralpha," Jane's All the World's Aircraft 1947, London: Sampson Low, Marston & Company, Ltd, 1947, pp 129c
---
Copyright © 1998-2019 (Our 21st Year) Skytamer Images, Whittier, California
ALL RIGHTS RESERVED