The Skytamer Archive
Aircraft, Travel, Aviation Museum, Aviation Trade Card Photos, Images and Data
---
About Skytamer Images
---
The Skytamer Images (skytamer.com) website was started in 1998 by retired Aeronautical/Aerospace Engineer John Shupek. John's Aerospace career spanned 36 years. Most of John's career was spent working on "SAR" (Special Access Required) programs. Some of the programs that John worked on were:
Pratt & Whitney's JTF11D-20/22 jet engines for Lockheed's A-12/SR-71A "Oxcart/Blackbird" programs.
Pratt & Whitney's JTF-17A SST (Supersonic Transport) engine.
Pratt & Whitney's RL-10 rocket engine.
Garrett AiResearch/NASA's ARJ-1C HRE (Hypersonic Research Engine) flow on the X-15's Mach 6.72 record flight.
Garrett ATF3-6 turbofan engines used on the Northrop "Tacit Blue" Stealth Technology Demonstrator Aircraft.
DoE"s Gas Centrifuge Enrichment Program.
Northrop F-20A "Tigershark".
Northrop's YF-23A "Black Widow II" ATF (Advanced Tactical Fighter).
Northrop AGM-137 TSSAM (Tri-Service Standoff Attack Missile).
Northrop Grumman's B-2A "Spirit" stealth bomber.
Boeing/Northrop F/A-18E/F "Super Hornet".
Over the years, John acquired thousands of original aircraft photos that he acquired or photographed at Museums, airshows, airports, military bases, etc. These photos are included on the website and are accompanied by descriptive text, history, performance data, and specifications for most of the aircraft photos.
In addition to John's aviation photos, John started re-collecting aviation trade cards in 2002 to include in the Skytamer.com website as snapshots into aviation history. Subsequently, John has amassed the world's largest online collection of aviation related trade cards. Complete sets of these aviation trade cards are highlighted on the website along with high-resolution scans of both the fronts and backs of the individual cards, along with the set's history, and its checklist.
Overview
---
The Skytamer Archive contains thousands of high resolution airplane, travel, aircraft museum, aviation trade card photos, images and data. The Skytamer Archive images are a combination of: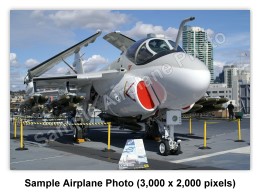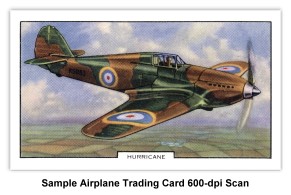 Aviation
---
Aircraft Photos, including history, performance, and specification data for most of the aircraft.
Original aircraft 3-view drawings created by Skytamer Images' John Shupek.
Aviation related venue visits (Museums, Airshows, etc.), including high-resolution photos, and in some cases YouTube videos.
Trade Cards
---
Aviation related cigarette and non-sports aviation card sets.
Vintage non-sports card sets and checklists.
YouTube videos of selected card sets.
Travel Adventures
---
High resolution travel photos and YouTube videos.
Other Stuff
---
Just as it says … except aviation related.
YouTube
---
Our YouTube "Skytamer Images" channel featuring aviation, airplane trade cards, and travel adventures videos.
---
Best wishes, keep safe, and enjoy the website.
| John | |
| --- | --- |
---
Copyright © 1998 - Present, Skytamer Images, Whittier, California
ALL RIGHTS RESERVED