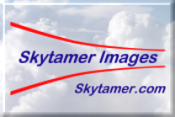 Pitcairn PA-6 "Mailwing"
Single-engine single-seat biplane mailplane
---
Archive Photos¹
---
Pitcairn PA-6 Mailwing (NC15307, c/n 159, 1935) on display c.1998 at the Old Rhinebeck Aerodrome, Rhinebeck, New York (John Shupek photos copyright © 2002 Skytamer Images)
Pitcairn PA-6 Mailwing (NC15307, c/n 159, 1935) on display c.2004 at the Old Rhinebeck Aerodrome, Rhinebeck, New York (John Shupek photos copyright © 2004 Skytamer Images)
Pitcairn Aircraft Company (Overview) ²
---
Pitcairn Aircraft Company
Former type: Aircraft Manufacturer
Successor(s): Pitcairn-Cierva Autogiro Company, Company of America (ACA, Pitcairn-Larson Autogiro Company, AGA Aviation Corporation, G and A Aviation.
Founded: 1927
Defunct: 1948
Headquarters: Willow Grove, Pennsylvania
Key people: Harold Frederick Pitcairn
Products: Commercial aircraft
Subsidiaries: Pitcairn-Cierva Autogiro Company
The Pitcairn Aircraft Company was an American aircraft manufacturer of light utility aircraft. An early proponent of the autogyro, the company, later known as the Autogyro Company of America among other names, would remain in business until 1948.
History ²
---
Harold Frederick Pitcairn, the youngest son of PPG Industries founder, John Pitcairn, Jr. founded Pitcairn Aircraft Company. The business started with the formation of Pitcairn Flying School and Passenger Service on 2 November 1924 which later became Eastern Airlines.
In 1926, Pitcairn started Pitcairn Aircraft Company initially to build aircraft for his growing airmail service. He purchased a field in Horsham Township, Montgomery County, Pennsylvania and built Pitcairn Field No. 2.
The first aircraft, a Pitcairn PA-1 "Fleetwing" was built at the Bryn Athyn field. In 1927, Pitcairn brought aboard a friend and designer from his apprenticeship days at Curtiss Aeroplane and Motor Company, Agnew E. Larson. Larson left the Thomas-Morse Aircraft company to join Pitcairn. In June 1927, the state of the art Wright "Whirlwind" powered Pitcairn PA-5 "Mailwing" was introduced for airmail service. The plane proved popular and was bought by thirteen other companies. In 1928, Pitcairn purchased a Cierva C.8W and the American manufacturing rights from Juan de la Cierva for his autogiro designs for $300,000. In 1929, Pitcairn formed a separate patent holding company to build autogiros, the Pitcairn-Cierva Autogiro Company, which was later renamed the Autogiro Company of America. Kellett autogyros competed with, and eventually licensed production rights from Pitcairn-Cierva Autogiro Company for $300,000. As a part of the licensing agreement, Pitcairn used Cierva's copyrighted variant of the name "autogiro" as opposed to the currently more common spelling of "autogyro" which was initially used to bypass his copyright.
In 1929, three prototypes were built with one being demonstrated in the 1929 Cleveland Air Races. Following a fire in November 1929, The first PCA-1 was built and tested the same month. In June 1929, Clement Keys personally bought all the shares of Pitcairn Aviation for 2.5 million dollars, and resold them two weeks later to North American Aviation, which renamed the company Eastern Air Transport, and finally Eastern Airlines. From this point on, Pitcairn focused on autogiros.
In 1931 the company was renamed to the Autogiro Company of America (ACA). In 1931, The Detroit News made history when they bought the first Pitcairn PCA-2 for use as a news aircraft due to it ability to fly well at low altitude and speed, land and take off from restricted spaces and semi-hover for better camera shots. This PCA-2 was the ancestor of today's news helicopters. Also in 1931, pilot James G. Ray landed an autogiro on the South lawn of the White House. Harold F. Pitcairn, the pilot and three other company members of the Pitcairn-Cierva Autogiro Company were present to receive the Collier Trophy for their development of the autogyro.
In 1932, autogyro inventor Cierva was greeted by U.S. President Herbert Hoover, who predicted in the future we would have large transport autogyros. Amelia Earhart borrowed a company Pitcairn PCA-2 model. She arranged for the National Aeronautics Association to monitor the flight. Members of the New York press and Movietone News were invited to watch. On her second flight, she remained airborne for about three hours and set a woman's autogiro altitude record of 18,415 feet. Later she toured the country for Beech-Nut Packing Company in a bright green autogiro. On the return trip she crash landed in Abilene, Texas earning her a reprimand from the United States Department of Commerce. A second crash at the Michigan state fair, caused an unintended injury of her husband's ankle as he ran to the scene.
In 1933, the parent company and conventional aircraft manufacturing arm, Pitcairn Aircraft Company merged with the autogiro arm, following the end of Mailwing production, and contract air-mail flights.
On December 9, 1936 Juan de la Cierva died in a crash of a KLM Douglas DC-2. As a member of the board of directors of the Cierva Autogiro Company, Pitcairn was shocked to learn shortly afterward that the company had also licensed technology in Europe to the German Focke Achgelis Company creating competition to the autogiro with a practical helicopter, the Focke-Wulf Fw-61.
In 1938, the company was renamed to the Pitcairn-Larson Autogiro company, and again in 1940 to the AGA Aviation Corporation.
In 1942, Pitcairn sold his airfield and facilities to the United States military for $480,000, forming the Naval Air Station Joint Reserve Base Willow Grove. AGA Aviation was now renamed to G and A Aviation, and became part of Goodyear Tire and Rubber. Pitcairn reduced royalties for 19 in house patents and 145 licensed patents to subcontractors of the government during wartime. After 1946, other manufacturers continued to produce helicopters without paying royalties. The company was dissolved in 1948. Pitcairn continued to pursue litigation for use of the patents by other firms in 1951 that stretched into a 1977 Supreme Court Case awarding Pitcairn's estate 32 million dollars.
Military Operations ²
---
United Kingdom: In 1940, six Pitcairn PA-18 autogyros were converted to Pitcairn PA-39 models for convoy escorts for the Fleet Air Arm.
United States: The US Navy evaluated a PCA-2 in 1931, designated as Pitcairn OP on the aircraft carrier "USS Langley", to become the first rotory wing craft to land on a ship at sea.
Pitcairn "Mailwings" ³
---
Pitcairn Mailwing
Role: Mail Carrier and Sport
National origin: United States of America
Manufacturer: Pitcairn Aircraft Company, Philadelphia and Willow Grove, Pennsylvania
Designer: Agnew E. Larson
First flight: 1927
Introduction: 1927
Primary user: U.S. Postal Service
Number built: 106
Developed from: Pitcairn PA-4 "Fleetwing II"
The Pitcairn Mailwing family was a series of Mail Carrier and Sport aircraft produced in the U.S.A. from 1927 to 1931.
Design and Development ³
---
The Pitcairn "Mailwings" were developed by Pitcairn to carry Air Mail for the U.S. Postal Service. Of simple and robust construction, they also had relatively benign flying characteristics.
They were constructed using Chrome-moly steel tube and square-section spruce spars with spruce and plywood built-up ribs. The fuselage was faired using wooden formers and covered with fabric. The tail sections were built up from steel tube and fabric-covered. The Pitcairn Mailwing had a ground-adjustable fin and in-flight adjustable tailplane, features not often seen in other aircraft.
The undercarriage was of outrigger type with oleo-spring shock absorbers and disc brakes on the main wheels. All models looked very similar; changes were minor, with several fuselage extensions being the most obvious.
The mail was carried in a fireproof metal-lined compartment forward of the pilots cockpit. The "Mailwings" were flown extensively by the U.S. Air Mail service from 1927 until the end of dedicated Air-Mail routes.
Pitcairn also built the same aircraft in sport versions for private use. These Sport aircraft had the mail compartment removed, and a side-by-side 2-seat cockpit was fitted.
Variants ³
---
PA-5: Original production version of 1927 with Wright J-5-9 engine; ATC 18 (32 built).
PA-5 Mailwing: Mail carrier version.
PA-5 Sport Mailwing: Sport version with seats for two passengers.
PA-6: 1928 production version with Wright J-5-9 engine; ATC 2-22 (early), 92 (late) (53 built).
PA-6 Super Mailwing: Mail carrier version.
PA-6B Super Mailwing: 1 converted from PA-6.
PA-6 Sport Mailwing: Sport version with seats for two passengers.
PA-7: 1929 production version with Wright J-6 engine; ATC 196.
PA-7A Sport Mailwing:
PA-7M Super Mailwing: Mail carrier version (12 built).
PA-7S Super Sport Mailwing: (15 built).
PA-8: 1930 production version with Wright J-6 engine; ATC 364.
PA-8M Super Mailwing: Mail carrier version (6 built).
Operators ³
---
United States U.S. Postal Service
Howard Hughes owned a PA-5 with a chrome plated engine.
Felix du Pont owned a PA-5 with gold plated rocker covers.
Specifications (PA-7) 4
---
Type:

Single-seat biplane mailplane.

Wings:

Unequal-span single-bay biplane.
Wooden construction.
Wing-section Pitcairn No. 1.
Routed spruce spars, with plywood ribs, the whole being covered with fabric.
One set of parallel steel-tube struts on either side of fuselage.
Ailerons on bottom planes only.

Fuselage:

Welded steel-tube structure of square tubes with rounded corners.
No wire cross-bracing.

Tail Unit:

Normal monoplane type.
Welded steel-tube framework, covered with fabric.

Undercarriage:

Divided type.
Consists of two oleo shock-absorber legs, the top ends of which are attached to two small steel-tube pyramids on the sides of the fuselage, the bottom ends being hinged to the center-line of the underside of the fuselage by steel-tube Vees.
Wheel-brakes fitted.

Power Plant:

One 220 hp Wright "Whirlwind" J-6 air-cooled radial engine and NACA cowling.
Standard steel airscrew.
Main fuel tank 60 US gallons (50 Imp. gallons; 227 liters total capacity), mounted behind engine and feeding by gravity.

Accommodation:

Mail compartment, of 40 ft³ capacity, designed to carry 550 lb of payload.
Compartment lined for fire, petrol and weather resistance.
Pilot's cockpit aft of compartment.
Pilot's seat of the standard Army type, adjustable pilot's seat permitting greater visibility for take-off and landing.

Dimensions:

Wingspan (top): 33 ft (10.06 m)
Wingspan (bottom): 30 ft (9.15 m)
Length: 23 ft 9 in (7.24 m)
Height: 9 ft 6½ inches (2.9 m)

Areas:

Wing area: 243.5 ft² (22.6 m²)

Weights:

Weight empty: 1,820 lb (826.3 kg)
Weight loaded: 3,050 lb (1,382 kg)

Loadings:

Wing loading: 12.1 lb/ft² (59 kg/m²)
Power loading: 13.8 lb/hp (6.3 kg/hp)

Performance:

Maximum speed: 150 mph (240 kmh)
Landing speed: 57 mph (91.2 kmh)
References
---
Photos: Shupek, John A., copyright © 2002,2004 Skytamer Images
Wikipedia, Pitcairn Aircraft Company
Wikipedia, Pitcairn Mailwing
Bridgman, Leonard. (editor). Jane's All The World's Aircraft 1931, Sampson Low, Marston & Company, Ltd., London, 1931, page 307c
---
Copyright © 1998-2018 (Our 20th Year) Skytamer Images, Whittier, California
ALL RIGHTS RESERVED