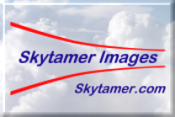 Piasecki H-21B "Workhorse/Shawnee"
Military Tandem-Rotor Heavy Lift Helicopter
---
Archive Photos ¹
---
Piasecki H-21B "Workhorse" (AF 53-4326) circa 1998 at the March Field Aviation Museum, Riverside, California (photo by John Shupek copyright © 1998 Skytamer Images)
Piasecki H-21B "Workhorse" circa 1998 at the March Field Air Museum, Riverside, California (photo by John Shupek copyright © 2005 Skytamer Images)
Overview ²
---
Piasecki H-21
Role: Cargo helicopter
Manufacturer: Piasecki Helicopter
First flight: 1952
Retired: 1967
Primary users: United States Air Force; United States Army; French Army Aviation
Developed from: HRP "Rescuer"
The Piasecki H-21 "Workhorse/Shawnee" is an American helicopter, the fourth of a line of tandem rotor helicopters designed and built by Piasecki Helicopter (later Boeing Vertol). Commonly called the "flying banana", it was a multi-mission helicopter, utilizing wheels, skis, or floats. The H-21 was originally developed by Piasecki as an Arctic rescue helicopter. The H-21 had winterization features permitting operation at temperatures as low as -65°F, and could be routinely maintained in severe cold weather environments.
Design and Development ²
---
Piasecki Helicopter designed and successfully sold to the US Navy a series of tandem rotor helicopters, starting with the HRP-1 of 1944. The HRP-1 was nicknamed the "Flying Banana" because of the upward angle of the aft fuselage that ensured the large rotors did not hit each other in flight. The name would later be applied to other Piasecki helicopters of similar design, including the H-21.
In 1949, Piasecki proposed the YH-21A "Workhorse" to the USAF, which was an improved, all-metal derivative of the HRP-1. Using two tandem fully articulated three-bladed counter-rotating rotors, the H-21 was powered by one 9-cylinder Curtis-Wright R-1820-103 "Cyclone" supercharged 1,150 hp (858 kW) air-cooled radial engine. After its maiden flight in April 1952, the Air Force ordered 32 H-21A SAR models and 163 of the more powerful H-21B assault transport variant. The H-21B was equipped with an uprated version of the Wright 103 engine, developing 1425 shaft horsepower (1063 kW), and featured rotor blades extended by 6 inches (152 mm). With its improved capabilities, the H-21B could carry 22 fully equipped infantrymen, or 12 stretchers, plus space for two medical attendants, in the medevac role. With its Arctic winter capabilities, the H-21A and H-21B were put into service by both the U.S. Air Force (USAF) and the Royal Canadian Air Force (RCAF) to maintain and service DEW (Distant Early Warning) radar installations stretching from the Aleutian Islands and Alaska across the Canadian Arctic to Greenland and Iceland.
The uprated 1425 hp Wright engine used in the H-21B was also used in subsequent variants sold to both the U.S. Army (as the H-21C "Shawnee") and the military forces of several other nations. In 1962, the H-21 was redesignated the CH-21 in U.S. Army service.
In 1959 Vertol Aircraft, who had acquired Piasecki, came up with a concept for heavy lift over short distances where between two to six H-21Bs would linked by beams to lift heavy loads. It was considered to be unsafe, because if one helicopter had mechanical problems during the lift it could cause an unbalanced situation and cause all helicopters to crash.
Operational History ²
---
French Service in the Algerian War — In 1956, seeking a way to use helicopters in a ground attack role in the Algerian War, the French Air Force and French Army Aviation (ALAT, Aviation Légère de l'Armée de Terre) experimented with arming the Sikorsky S-55, then being superseded in service by the more capable Piasecki H-21 and Sikorsky H-34 helicopters. Some French Air Force and Army aviation H-21C helicopters were subsequently armed with fixed, forward-firing rockets and machine guns. A few even had racks for bombs, but tests subsequently determined that the H-21C lacked the maneuverability and performance needed in the ground-attack role. The H-21C was far more successful as a troop transport, and most H-21Cs in service were eventually fitted with flexible door-mounted guns such as the .50 cal. (12.7 mm) Browning machine gun or the (ex-German) MG 151/20 20 mm aircraft cannon for defensive use when landing assault forces under fire.

Though the H-21 had been removed from the ground attack role, official Army evaluations at the time indicated that the type was actually more likely to survive multiple hits by ground fire than was the Sikorsky CH-34; this was assumed to be a consequence of the location and construction of the CH-34's fuel tanks. By the close of the Algerian War, troop-carrying H-21C helicopters were being used in concert with H-34 ground-attack helicopters in large-scale counter-insurgency operations.

U.S. Army Operations — The H-21C saw extensive service with the U.S. Army, primarily for use in transporting troops and supplies. On August 24, 1954, with the assistance of in-flight refueling provided by a U.S. Army U-1A "Otter", a H-21C known as "Amblin' Annie" became the first helicopter to cross the United States nonstop. Various experiments were made by the Army in arming the H-21C as a gunship; some "Shawnees" were armed with flex guns under the nose, while others were fitted with door guns. One experimental version was tested stateside with a Boeing B-29 "Superfortress" .50 cal. remote turret mounted beneath the nose. The H-21C (later designated CH-21C) was first deployed to Vietnam in December 1961 with the Army's 8th and 57th Transportation Companies, in support of ARVN (Army Republic South Vietnam) troops. In Army aviation service, the CH-21C Shawnee could be armed with 7.62 mm (.308 in) or 12.7 mm (.50 in) flexible door guns. Relatively slow, the CH-21's unprotected control cables and fuel lines proved vulnerable to the enhanced threat posed by NVA and Viet Cong ground forces, which were increasingly well supplied with automatic small arms and heavy (12.7 mm) AA machine guns. The shooting down of a CH-21 "Shawnee" near the Laotian-Vietnamese border with the death of four Army aviators in July 1962 were the U.S. Army's first Vietnam casualties. Despite these events, the "Shawnee" continued in service as the U.S. Army's helicopter workhorse in Vietnam until 1964 when it was replaced with the UH-1 "Huey". In 1965, the CH-47 "Chinook" was deployed to Vietnam, and later that year, most CH-21 helicopters were withdrawn from active inventory in the U.S. Army and Air Force.
Variants ²
---
XH-21 — US Air Force designation of the first H-21 prototype.
YH-21 "Work Horse" — USAF Search And Rescue (SAR) version of the HRP-2 for service test, eighteen built.
H-21A "Work Horse" (Model 42) — Same as YH-21 with detailed changes and powered by one 1250-hp Wright R-1820-102, re-designated CH-21A in 1962, 32 built for USAF, 6 for the Royal Canadian Air Force).
H-21B "Work Horse" (Model 42) — Same as H-21A but with uprated Wright engine (1425-hp) and seats for 20 troops, autopilot as standard and limited armor protection and external fuel tanks, became CH-21B in 1962, 163 built for U.S. forces. 10 built for Japanese Self-Defense Forces; 10 H-21B built for the French Navy.
SH-21B "Work Horse" — Rescue conversion of the H-21B, became HH-21B in 1962.
H-21C "Shawnee" (Model 43) — US Army version of the H-21B, became CH-21C in 1962, 334 built for U.S. forces. 32 built under licence by Weser Flugzeugbau for the West German Army. 98 built for the French Air Force and French Army Aviation (ALAT).
XH-21D "Shawnee" (Model 71) — Two H-21Cs re-engine with two General Electric T58 turboshaft engines in place of the Wright R-1820. Not placed into production.
CH-21A — H-21A redesignated in 1962.
CH-21B — H-21B redesignated in 1962.
CH-21C — H-21C redesignated in 1962.
HH-21B — SH-21B redesignated in 1962.
Model 42A — Conversion by Vertol Aircraft (Canada) of eight Royal Canadian Air Force H-21s for civilian use. Equipped to carry 19 passengers or 2,820 lb (1,279 kg) of internal cargo or a 5,000 lb (2,268 kg) slung load.
Model 44A — Commercial 19-passenger transport version of the H-21B. 11 total (as HKP-1), 2 for the Swedish Air Force, 9 for the Swedish Navy. 2 used for test/evaluation purposes by Japan Self-Defense Forces.
Model 44B — Commercial 15-passenger/freighter version of the H-21B.
Model 44C — Commercial eight-passenger executive version of the H-21B.
CH-127 — Vertol Canada Model 44
Military Operators ²
---
Canada — Royal Canadian Air Force operated H-21A and Model 44A helicopters.
France — French Air Force operated H-21C helicopters. French Army operated H-21B helicopters. French Navy operated H-21B helicopters.
Germany — German Air Force operated H-21C helicopters. German Army operated H-21C helicopters.
Japan — Japan Air Self-Defense Force operated 10 H-21B helicopters as rescue. Japan Ground Self-Defense Force operated 2 Model 44A helicopters for testing. Japan Self-Defense Forces called H-21B and Model 44A "Hou-Ou".
Sweden — Swedish Air Force operated HKP-1 helicopters. Swedish Navy operated HKP-1 helicopters.
United States — United States Army operated H-21C from 1949 to 1967. United States Air Force operated H-21A, H-21B and SH-21B helicopters. United States Coast Guard operated HRP-1, HRP-1G and HRP-2 helicopters.
Civil Operators ²
---
Canada — Dominion Helicopters
Mexico — Electramex
United States — New York Airways
Aircraft on Display ²
---
Germany

H-21C at the Luftwaffenmuseum der Bundeswehr, Berlin

Japan

Model 44A JG-0001 in JGSDF markings at the Bihoro air park in Bihoro, Hokkaido in August 2009 Model 44A JG-0001 at the Bihoro air park, Hokkaido.
Model 44A JG-0002 at the Tokorozawa Aviation Museum, Tokorozawa.
H-21B 02-4756 at the Hamamatsu publicity hall, Hamamatsu Air Base.
H-21B 02-4759 at the Gifu Air Field, Gifu.

United States

CH-21B 51-5859 at the USS Alabama Museum in Mobile, AL
CH-21C 51-5886 at Aerospace Museum of California
CH-21B 51-5892 at Quonset Point, RI
CH-21B 52-8676 at the Strategic Air and Space Museum, Ashland, NE
CH-21B 52-8685 at the Museum of Aviation, Robins AFB, GA
CH-21B 52-8688 at the Travis Air Museum, Travis AFB, CA
CH-21B 52-8691 at Kirtland AFB, NM, marked as '34343'
CH-21B 52-8696 at Elmendorf Air Force Base, AK
CH-21B 53-4324 at the Pate Museum of Transportation, Cresson, TX
CH-21B 53-4326 at the March Field Air Museum, March ARB, CA
CH-21B 53-4347 at the Pueblo Weisbrod Aircraft Museum, Pueblo, CO
SH-21B 53-4362 at the Alaska Museum of Transportation and Industry, Wasilla, AK
CH-21B 53-4366 at the Museum of Flight, Seattle, WA (previously at the Canadian Museum of Flight)
CH-21B 53-4367 at the Mid-Atlantic Air Museum, Reading, PA
CH-21B 53-4369 at the U.S. Army Aviation Museum, Fort Rucker, AL
CH-21B 53-4389 at the Pima Air & Space Museum, Tucson, AZ
CH-21B 54-4003 at the Florence Air & Missile Museum, Florence, SC
CH-21B 54-4404 at the Alaska Aviation Heritage Museum, Anchorage, AK
CH-21C 55-4140 at the Intrepid Sea-Air-Space Museum, New York, NY
CH-21C 56-2040 at the U.S. Army Aviation Museum, Fort Rucker, AL
CH-21C 56-2077 at the U.S. Army Transportation Museum, Fort Eustis, VA
CH-21C 56-2142 at the Hill Aerospace Museum, Hill AFB, UT, marked as 54-4002
CH-21C 56-2159 at the Pima Air & Space Museum, Tucson, AZ
Stored or under restoration CH-21B 52-8623 in store at Edwards AFB, CA
CH-21B 53-4329 at the Museum of Flight Restoration Center, Paine Field, Everett, WA
Survivors ²
---
CH-21B N64606 the former 54-4001 operated by the Classic Rotors Museum, Ramona, California, the last H-21 still flown.
Specifications (CH-21C) ²
---
General Characteristics

Crew: 3-5 (Pilot, co-pilot, crew chief and one or two gunners in Vietnam)
Capacity: 20 troops or 12 stretchers
Length: 52 ft 6 in (16.01 m)
Rotor diameter: 44 ft 0 in (13.41 m)
Height: 15 ft 9 in (4.80 m)
Disc area: 3,041 ft² (282.6 m²)
Empty weight: 8,950 lb (4,058 kg)
Loaded weight: 15,200 lb (6,893 kg)
Max. takeoff weight: 15,200 lb (6,609 kg)
Powerplant: 1 × Wright R-1820-103 radial engine, 1,425 hp (1,063 kW) driving 2 rotors

Performance

Maximum speed: 127 mph (110 knot, 204 km/h)
Cruise speed: 98 mph (85 knots, 158 km/h)
Range: 265 mi (230 nm, 427 km)
Service ceiling: 9,450 ft (2,880 m)
Disc loading: 5 lb/ft² (24 kg/m²)
Power/mass: 0.09 hp/lb (150 W/kg)

Armament

Varying, but usually one or two 0.50 in (12.7 mm) or 7.62 mm M60 machine guns.
References
---
Photos copyright © 2001 & 2005 Skytamer Images (John A. Shupek)
Wikipedia, Piasecki H-21
---
Copyright © 1998-2018 (Our 20th Year) Skytamer Images, Whittier, California
ALL RIGHTS RESERVED