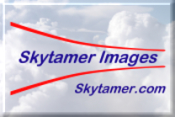 Form Object

Aero Commander 100
Single-engine, Four-seat, High-wing, Light Monoplane Aircraft
---
Archive Photos ¹
---
1968 Aero Commander 100 (N269DA, s/n 269)
1969 Aero Commander 100 (N4159X, s/n 341)
History ²
---
The Aero Commander 100, various models of which were known as the "Darter Commander" and "Lark Commander"was a US light aircraft produced in the 1960s. It was a high-wing monoplane of conventional design, equipped with fixed tricycle undercarriage.
The aircraft was originally designed by Volaircraft, first flying in 1960. The firm marketed the original three-seat version as the Volaire 1035 and a four-seat version with a more powerful engine as the Volaire 1050 before North American Rockwell purchased all rights to the design on July 12, 1965 for production by its Aero Commander division. Production of the Darter Commander version continued until 1969 and of the revised Lark Commander until 1971 (by which time, Rockwell had dropped the Aero Commander brand name).
Finding the light aircraft market too competitive for its liking, Rockwell sold the rights to all versions of the aircraft to Phoenix Aircraft in 1971, but this company never actually put it into production.
Variants ²
---
Volaircraft
Model 10 — prototypes


Volaire 1035 — three-seat production version powered by Lycoming O-290


Volaire 1050 — four-seat production version powered by Lycoming O-320


Aero Commander/Rockwell
Aero Commander 100 — renamed Volaire 1050


Aero Commander 100A — renamed Volaire 1035


Darter Commander — 100 with revised windows and other minor modifications


Lark Commander 180 — revised aerodynamics and Lycoming O-360 engine


Specifications and Performance Data (Aero Commander 100) ³
---
Type:

Four-seat light aircraft.

Wings:

Braced high-wing monoplane.
Single streamline-section bracing strut each side.
All-metal two-spar structure with glass-fiber tips.
Aluminum three-position flaps.

Fuselage:

Cabin section of welded steel-tube construction, covered with light alloy panels.
Rear fuselage is all-metal semi-monocoque.
Glass-fiber engine cowling in upper and lower sections.

Tail Unit:

Cantilever all-metal structure, with small dorsal fin.
Trim-tab in elevator.

Landing Gear:

Non-retractable tricycle type.
Steerable nose-wheel carried on oleo-pneumatic shock-strut.
Cantilever glass-fiber-sprung main units.
All wheels size 6.00 x 6, with four-ply tires.
Optional streamlined fairings.
Hydraulic brakes.
Fixed tail-skid to avert damage in tail-down landing.

Power Plant:

One 150-hp Lycoming O-320-A four-cylinder horizontally-opposed air-cooled engine, driving a Sensenich M74DM-60 two-blade fixed-pitch metal propeller.
Spinner optional.
Fuel tank in each wing root, with total capacity of 44 US gallons (166.5 L).
Oil capacity 2 US gallons (7.5 L).

Accommodation:

Four seats in pairs in enclosed cabin, with 360° visibility.
Door on each side.
Dual controls, heating and ventilation standard.
Baggage capacity 120 lb (54 kg).

Electronics and Equipment:

Optional items include blind-flying instrumentation and range of Narco nav/com installations.

Dimensions (external)

Wing span: 35 ft 0 in (10.67 m)
Length overall: 22 ft 6 in (6.86 m)
Height overall: 9 ft 4 in (2.84 m)
Wheel track: 7 ft 2 in (2.18 m)
Wheelbase: 8 ft 2 in (2.49 m)
Cabin doors (each) Max height: 3 ft 4 in (1.02 m)
Cabin doors (each) Max width: 3 ft 0 in (0.91 m)

Dimensions (internal):

Cabin Length, from firewall: 8 ft 2 in (2.49 m)
Cabin Max height: 3 ft 101 in (1.18 m)
Cabin Max width: 3 ft 4 in (1.02 m)

Area:

Wings, gross: 181 ft² (16.81 m²)

Weights and Loadings:

Weight empty: 1,280 lb (580 kg)
Max T-O weight: 2,250 lb (1,020 kg)
Max wing loading: 12.2 lb/ft² (59.5 kg/m²)
Max power loading: 14.7 lb/hp (6.67 kg/hp)

Performance (at max T-O weight):

Max speed at S/L: 142 mph (228 km/h)
Max cruising speed (75% power): 128 mph (206 km/h)
Stalling speed (flaps up): 52 mph (84 km/h)
Stalling speed (flaps down): 48 mph (77 km/h)
Rate of climb at S/L: 850 ft/min (260 m/min)
Service ceiling: 13,000 ft (3,950 m)
T-O run: 750 ft (230 m)
Landing run: 390 ft (120 m)
Range with max fuel, 45 min reserve: 560 miles (900 km)
References
---
Photos: John Shupek, copyright © 2009 Skytamer Images. All Rights Reserved
History: Wikipedia, Aero Commander 100
Specifications and performance data: Taylor, John W.R. (ed.) Jane's All The World's Aircraft 1967-68. New York, The MacMillan Company, 1967, pp 185-186.
---
Copyright © 2014 Skytamer Images, Whittier, California
All rights reserved