1941 "Uncle Sam's HOME DEFENSE"
Gum Inc., and 1984 WTW Productions (Reprint), United States
---
Series Title: Uncle Sam's HOME DEFENSE
Country of Origin: United States of America
Type of Card: Gum
ACC No.: R158
Manufactured by: Gum, Inc., Philadelphia, Pennsylvania; WTW Productions, 1984 Reprint
Packaged with: Uncle Sam Chewing Gum
Number of Cards: 48
Numbering: 97 to 144
Card Dimensions: 1½ × 3⅛ inches
Album: None known
Circa: 1941 & 1984 reprint
Checklist (1941 Original): Download
Checklist (1984 Reprint): Download
Background
---
The "UNCLE SAM" & "Uncle Sam's HOME DEFENSE" series is made up of two separate subsets. Both sets were issued by Gum, Inc. in 1941 prior to the attack on Pearl Harbor and the entrance of the United States into World War II. The first subset titled "Uncle Sam", consists of 96 cards, sequentially numbered from 1 to 96. They depict various scenes from the four branches of United States military; Army, Navy, Air Force and Marines. The cards themselves are arranged in four subsets: (1) Uncle Sam — Soldier, (2) Uncle Sam — Sailor, (3) Uncle Sam — Airman, and (4) Uncle Sam — Marine. The set itself is rather benign in content and subject compared to its contemporaries such as the Horrors of War and The Nightmare of Warfare. Both of these sets depicted the horrible events and more graphic details of what was happening in the world at that time. On the other hand, the Uncle Sam and Uncle Sam's HOME DEFENSE series were more directed towards the United States preparedness for hostilities, and concentrated on the various training aspects of the U.S. Armed Forces and Civilian population. The color artwork in both sets is pleasing to eye, with good coloring. The Uncle Sam set has the American Card Catalog reference number R157.
The 48 card "Uncle Sam's HOME DEFENSE" subset, followed the "Uncle Sam" set in 1941. The set was sequentially numbered from 97 to 144. This particular subset is devoted to the civilian activities in preparation for warfare. The series is also very pleasing to the eye, and is interesting from the historical perspective of what United States citizens were doing in preparation for hostilities in 1941. The Uncle Sam's HOME DEFENSE subset has an American Card Catalog number of R158. This subset is more difficult to obtain since the production of the cards came under the jurisdiction of wartime restrictions on resources. However reprint cards of the series are available.
1984 "Uncle Sam's HOME DEFENSE" WTW Productions Reprint Set
---
The "Uncle Sam's HOME DEFENSE" reprint set was issued by WTW Productions in 1984. The card fronts and Backs are the same, except for the following copyright credit on bottom of the Back of the card … "Reprinted 1984 WTW Productions".
R158 "Uncle Sam's HOME DEFENSE" Image Guide
---
The following R158 "Uncle Sam's HOME DEFENSE " Image Guide contains images of the fronts and Backs of all 48 cards in both the original and the 19894 WTW Productions reprint set. Behind each thumbnail image is a 600-dpi image that you may access. Some of the card images were obtained from lower-grade scans and scaled up to full-scale images. All of the thumbnail and the 600-dpi images have been computer enhanced for presentation purposes.
Original 1941 R158 "Uncle Sam's HOME DEFENSE" 48-card Set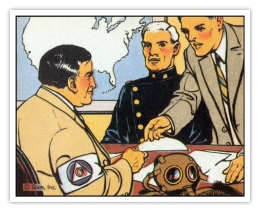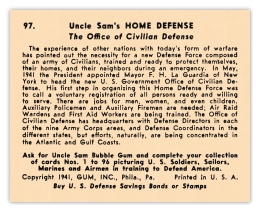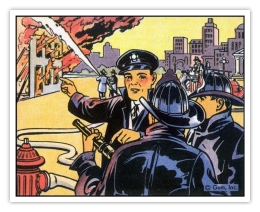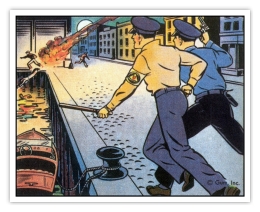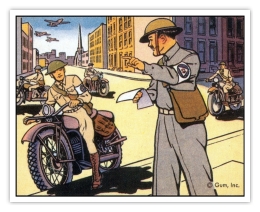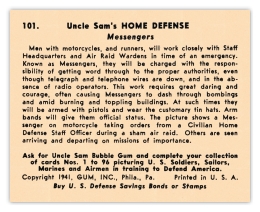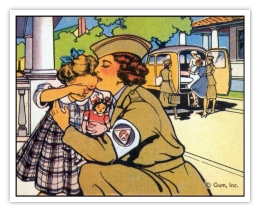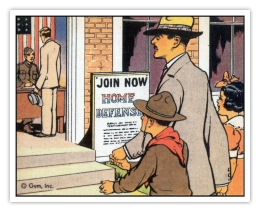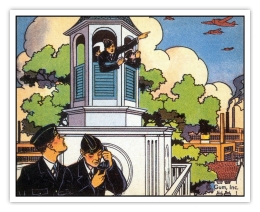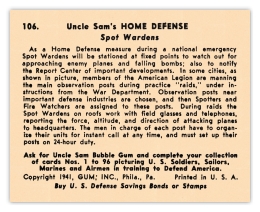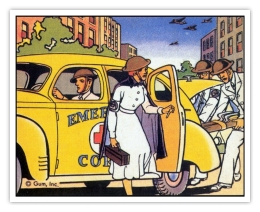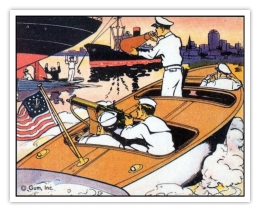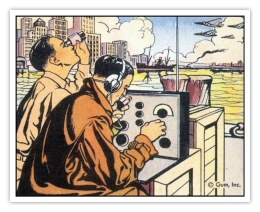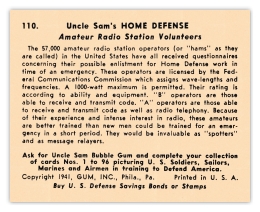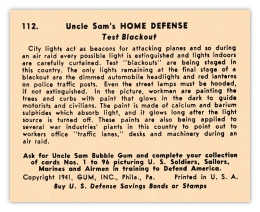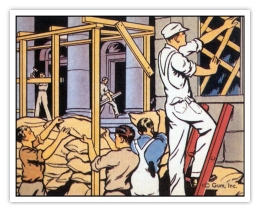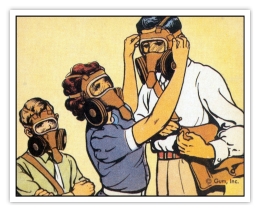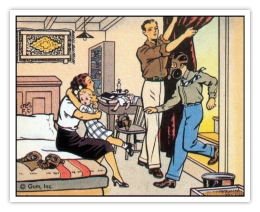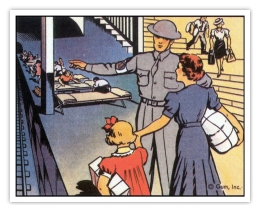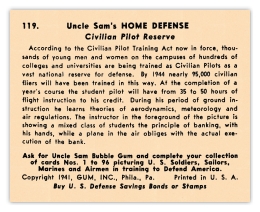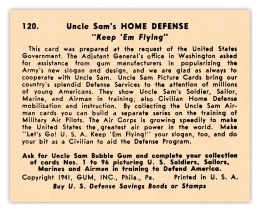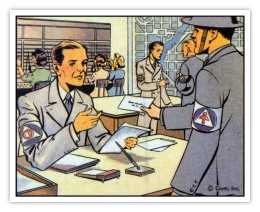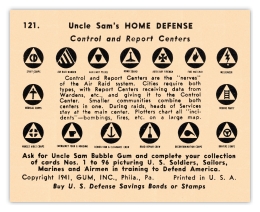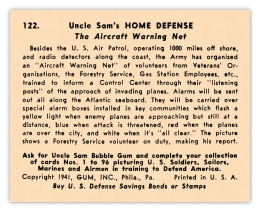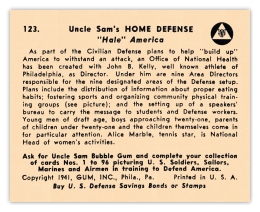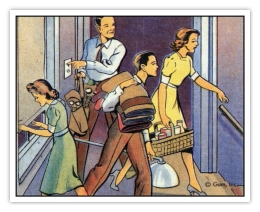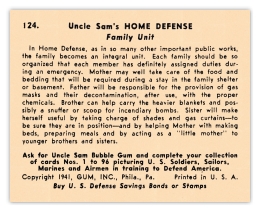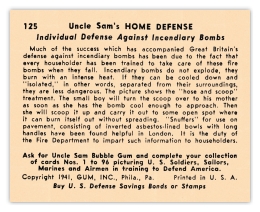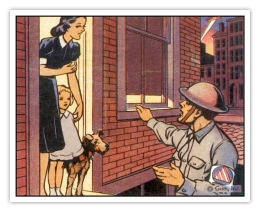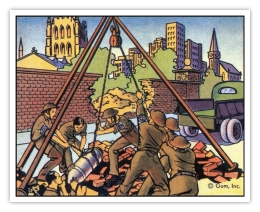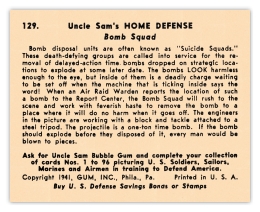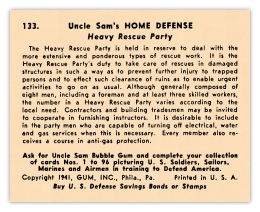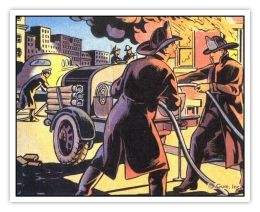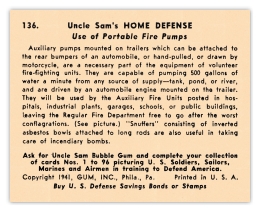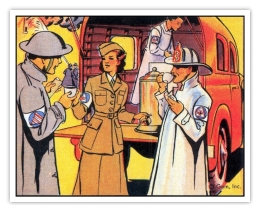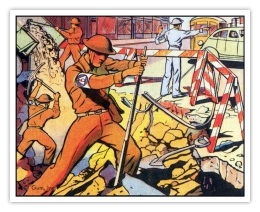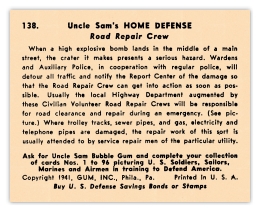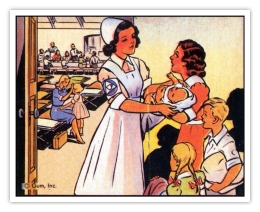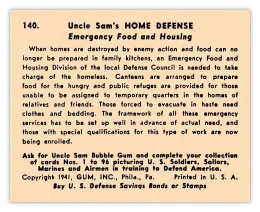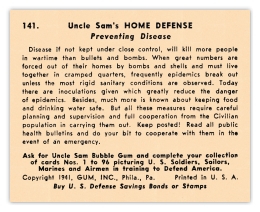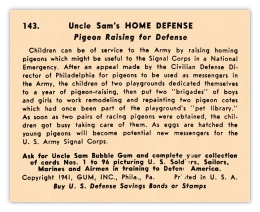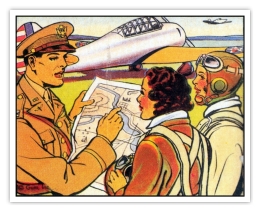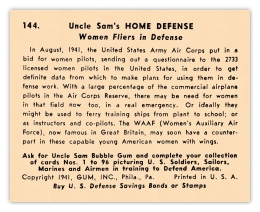 1984 "Uncle Sam's HOME DEFENSE" (R158) 48-card Reprint Set by WTW Productions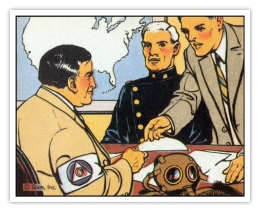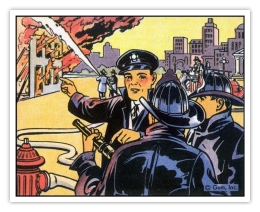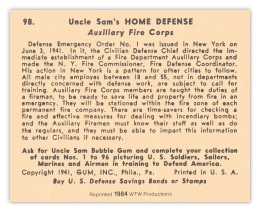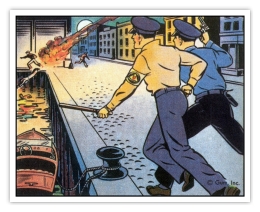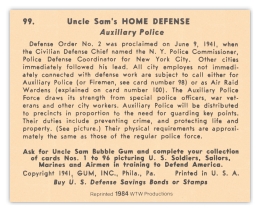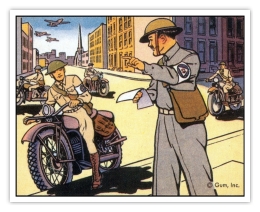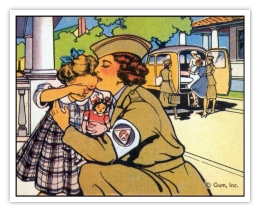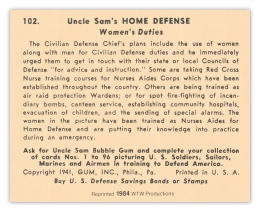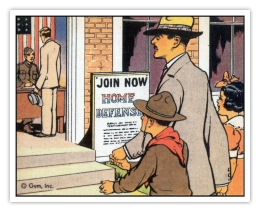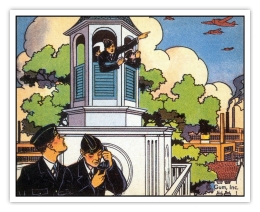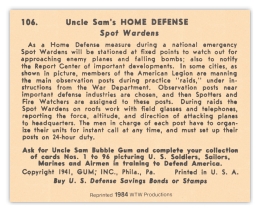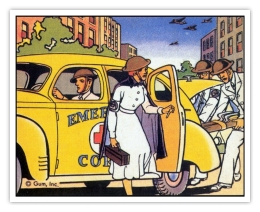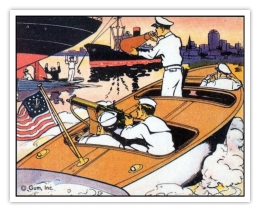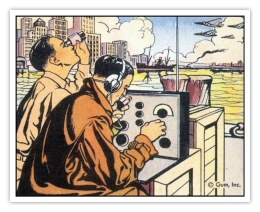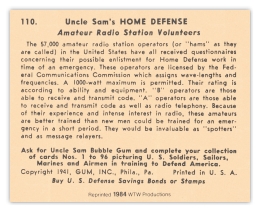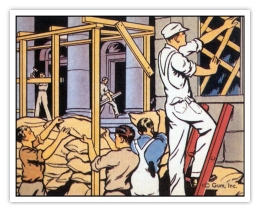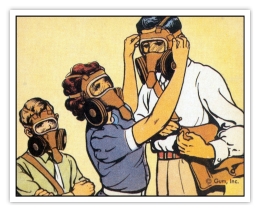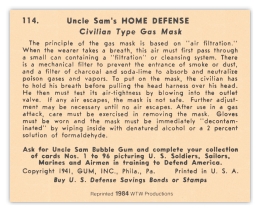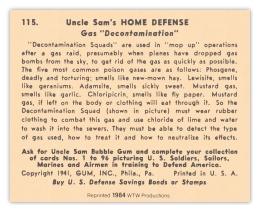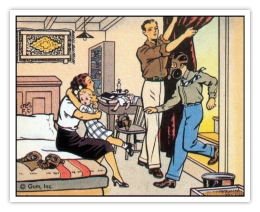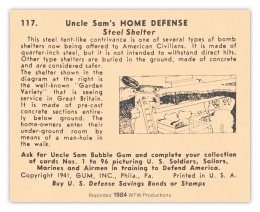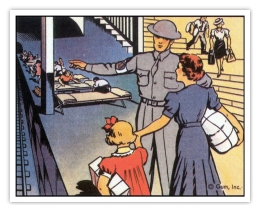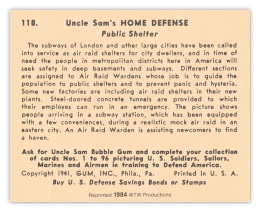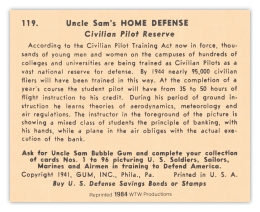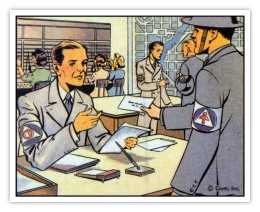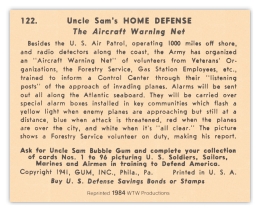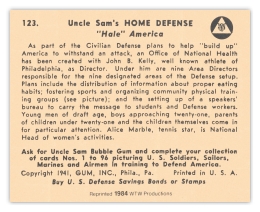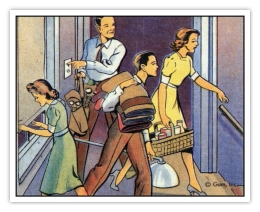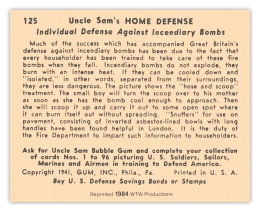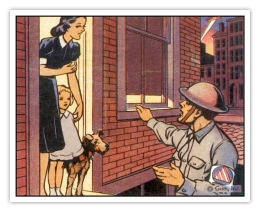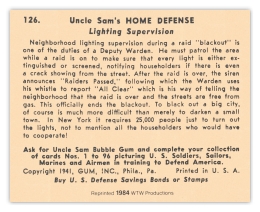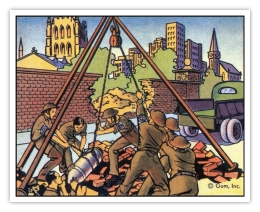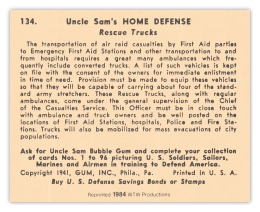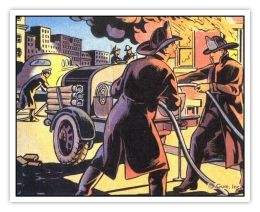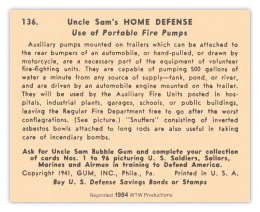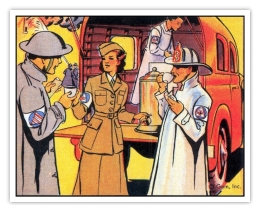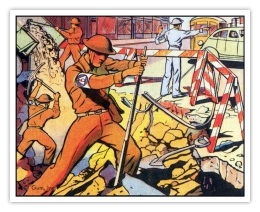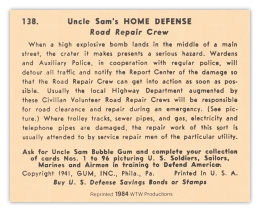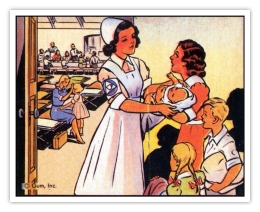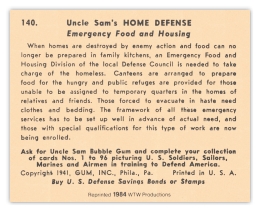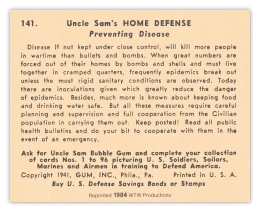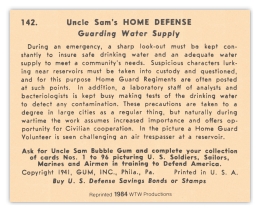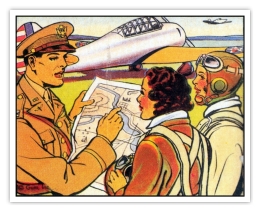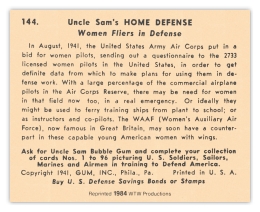 R158 "Uncle Sam" Checklist
---
We have included two versions of checklist: (1) the web version shown below, and (2) an Adobe® Acrobat® PDF 8½ × 11 inch format checklists for both the 1941 original set and the 1984 reprint set.
1941 "Uncle Sam's HOME DEFENSE" (R158)
Gum, Inc. (48-cards)
CHECKLIST
№
Original
Reprint
Card Title
97
The Office of Civilian Defense
98
Auxiliary Fire Corps
99
Auxiliary Police
100
Air Raid Warden
101
Messengers
102
Women's Duties
103
Children's Duties
104
Enlisting Home Guard
105
Home Guard Rifle Practice
106
Spot Wardens
107
Medical Corps
108
Drivers Corps
109
Auxiliary Coast Guard
110
Amateur Radio Station Volunteers
111
Civilian Information About Bombs
112
Test Blackout
113
Protecting Windows and Doors
114
Civilian Type Gas Mask
115
Gas "Decontamination"
116
Home Shelter Room
117
Steel Shelter
118
Public Shelter
119
Civilian Pilot Reserve
120
"Keep 'Em Flying"
121
Control and Report Centers
122
The Aircraft Warning Net
123
"Hale" America
124
Family Unit
125
Individual Defense Against Incendiary Bombs
126
Lighting Supervision
127
Dispersing School Children
128
Fire Watcher
129
Bomb Squad
130
Training First Aid Instructors
131
First Aid Stations
132
Light Rescue Party
133
Heavy Rescue Party
134
Rescue Trucks
135
Factory Protection Squads
136
Use of Portable Fire Pumps
137
Mobile Food Unit
138
Road Repair Crew
139
Demolition Crew
140
Emergency Food and Housing
141
Preventing Disease
142
Guarding Water Supply
143
Pigeon Raising for Defense
144
Women Fliers in Defense
1¢
1¢ "Uncle Sam's HOME DEFENSE" R158 Wrapper
"Uncle Sam's HOME DEFENSE" 1¢ Wrapper
---
The R158 "Uncle Sam's HOME DEFENSE" 1¢ Wrapper is presented below.
Contributors
---
John Shupek — John is retired Aeronautical/Aerospace Engineer that lives in Southern California. John's 36 year aerospace career/adventure started in the mid-1960s when he worked for Pratt & Whitney at their "FRDC" … Florida Research and Development Center, West Palm Beach, Florida. John was part of the P&W jet engine design team for the CIA/USAF's Lockheed A-12/SR-71A "Oxcart/Blackbird" engines (J58/JT11D-20). He also worked on the RL-10 rocket engine and the JTF-17A which was P&W's entry into the United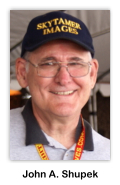 States' SST competition between Boeing and Lockheed. Several years later, John moved back to California and worked at the AiResearch Mfg. Company at LAX and Torrance. He originally worked on the thermal design of the HRE (Hypersonic Ramjet Engine) which was a supersonic combustion Mach 7 ramjet engine that was to be tested on the North American X-15. John did about three more years of jet engine design work before he disappeared for 13 years into the classified DOE "GCEP" (Gas Centrifuge Enrichment Plant) Atomic Energy program for the enrichment of U235. After the GCEP program was cancelled by the DOE in 1985, John was hired by Northrop Aircraft to do the thermal design for Northrop's entry into the ATF (Advanced Tactical Fighter) competition, the Northrop YF-23A "Black Widow II" stealth supercruise fighter. He also worked on the Northrop Grumman B-2A "Spirit" stealth bomber. After several years on a classified stealth missile program, John worked the remainder of his Aerospace career as one of Northrop Grumman's Program Directors on the United States Navy's F/A-18E/F "Super Hornet" jet fighter program.
During John's career at Northrop Grumman he served for five years as Northrop's "Vintage Aircraft Club" Commissioner and the Curator and Webmaster for the Western Museum of Flight in Hawthorne, California. Several years later, John was the volunteer webmaster (for about 3 years) for the Yanks Air Museum, Chino, California. He also served as President and webmaster for two different NPO's after his retirement. The Whittier Historical Society & Museum and Whittier Meals on Wheels.
John's love of aviation history and aviation photography lead to the establishment of this Skytamer.com website in 1998. The Skytamer.com site has continued to expand and will always grow and will never be completed. It's sort of analogous to a snowball rolling down a hill without any trees to stop it. In approximately 2002, John remembered that he had collected Topps "Wings" (ACC# R707-4) airplane trading cards while in High School. Somehow the cards had disappeared over the years. So at this point, he started to re-collect airplane trading cards via eBay and become an airplane card "Image Collector" rather than a "Card Collector" per se. After John scans an airplane card for the website, he has no further use for it and he puts it back into circulation via eBay. John's mission statement for the Skytamer.com is basically to restore and preserve high-quality card images/artwork associated with the various airplane card sets from the early 1900s to the present. These cards are wonderful historical "snapshots" into aviation history showing which aviation events and aircraft were important at that point in time. For the Skytamer.com website, basically if it is a trading card collection that features things that fly, but doesn't have feathers, it is eligible for consideration on the Skytamer.com website. John always welcomes inputs and high resolution scans (600-dpi) that can be used on this website. John can be reached via the "Contact Us" navigation button on the left.
References
---
Shupek, John A., Card images from the Skytamer Archive
---
Copyright © 1998-2020 (Our 22nd Year) Skytamer Images, Whittier, California
ALL RIGHTS RESERVED