Doeskin "Wings" (F381)
Doeskin Tissue Airplane Cards, United States
---
Series Title: Wings
ACC No.: F381
Manufactured by: Doeskin Products, Inc.
Packaged with: Doeskin Tissues
Number of Cards: 80 (numbered from 1 to 80)
Card Dimensions (measured): 4⅜ × 2⅝ inches (111.125 × 66.675 mm)
Circa: 1955
Checklist: Download
Overview
---
The Topps "Wings" series of 200 artwork pictures of airplanes is one of the most commonly-encountered of Topps early non-sports issues. First listed in the 1953 edition of the American Card Catalog, and assigned the ACC Number of R707-4, the "Wings" box bears a 1952 copyright date. The color paintings of planes, created from actual photographs provided by the Herald Tribune, are captioned on the front in large white letters. The card number is found on the Back in a red panel, along with a written description of the aircraft and a "Friend or Foe" quiz (answer given on the next card in the sequence).
In 1955 "Topps struck a deal with Doeskin Tissues in as that brand made a major relaunch of their product. The first 80 cards from the Topps R707-4 "Wings" set was used to generate the Doeskin Tissues "Wings" (F381) set of 80 airplane cards. The F381 set was reprinted on the cardboard that served to stiffen small, personal sized tissue packs. These have elongated side borders, as the cards as originally issued were smaller than the stiffeners, so Doeskin cards measure 4⅜ × 2⅝ inches (111.125 × 66.675 mm), although the illustration area is unchanged from the originals.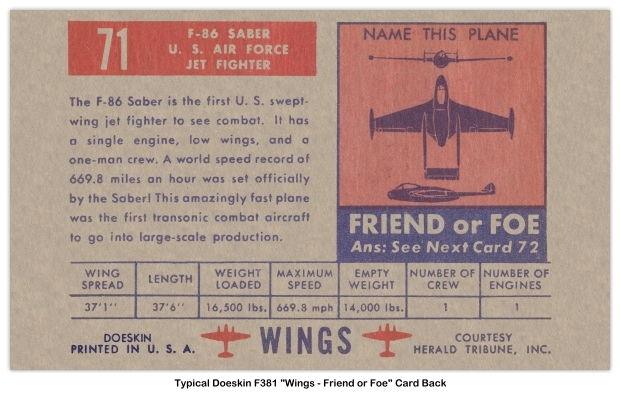 "The Doeskin (F381) "Wings" card Backs are identical to the Topps (R707-4) issues except the "TCG" indicia has been replaced by Doeskin's. These cards look quite odd when fist encountered and the lack of Topps manufacturing information is curious. Perhaps Topps just realized that the artwork still had value even if there was an abundant overstock of Wings cards still available. As noted above, the cards in the Doeskin "Wings" (F381) set are comprised of the first 80 cards from the Topps "Wings;". The ACC Number for the set is F381.
Doeskin Tissues "Wings" (F381) Image-Guide
---
The 1955 Doeskin Tissues "Wings" (F381) Image-Guide contains 600-dpi computer enhanced images the fronts and Backs of all 80 cards in the set. Since we had a limited number of F381 cards, the below computer "enhanced" computer F381 images were derived from the Topps "Wings" (R707-4) images. As with the Topps "Wings" set, blemishes have been removed, border lines reinforced, the outer margins whitened and the images re-centered. Click on the individual thumbnail images to reveal 600-dpi images.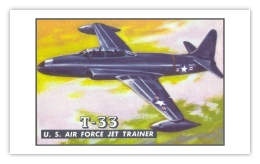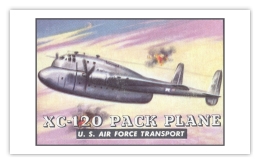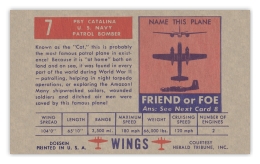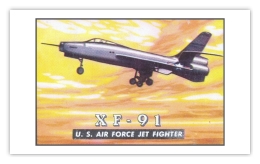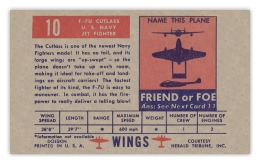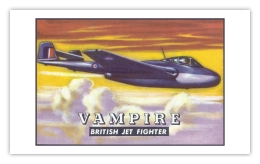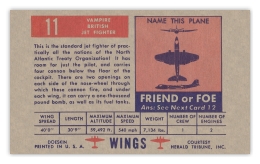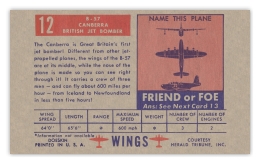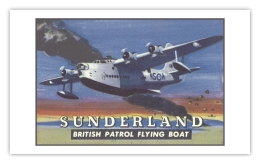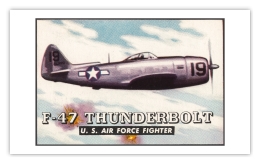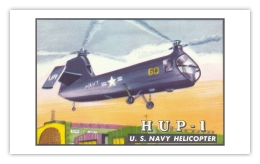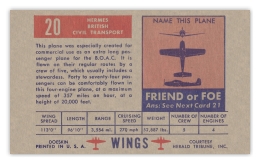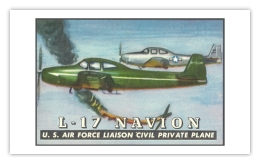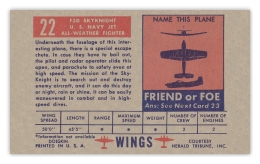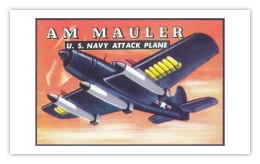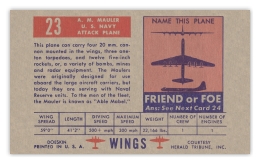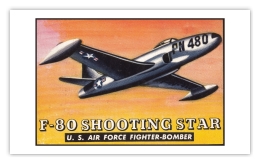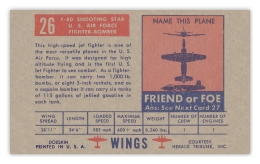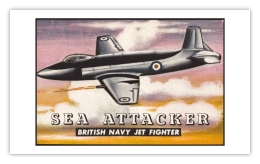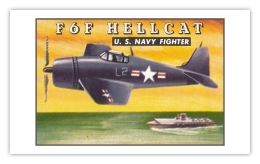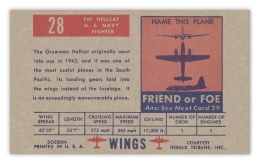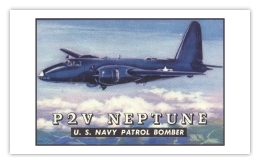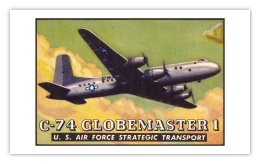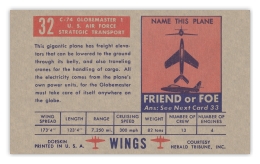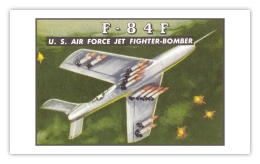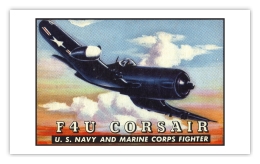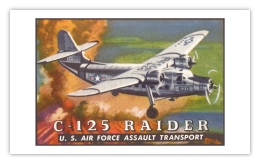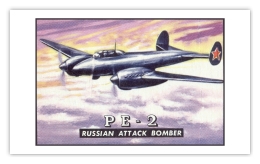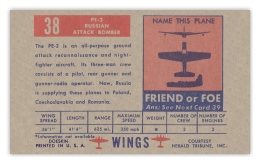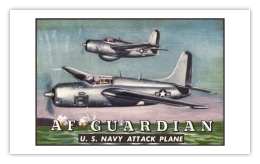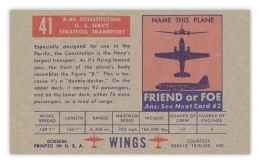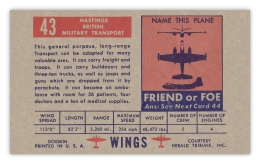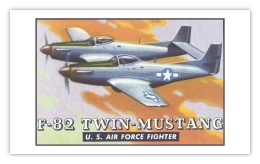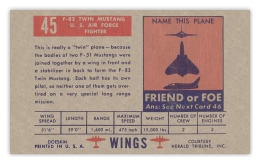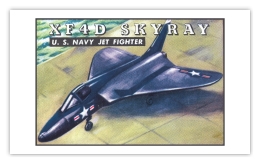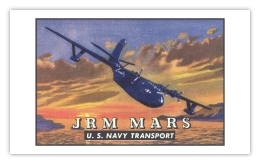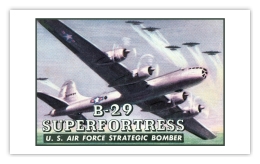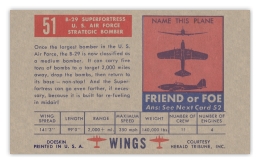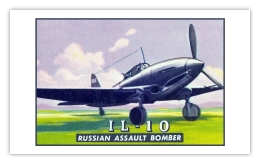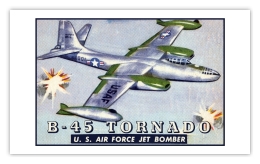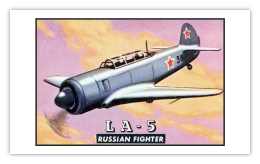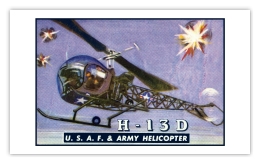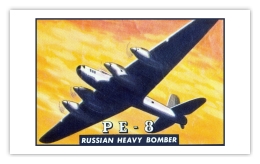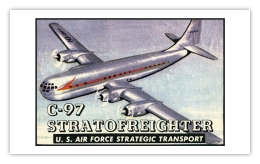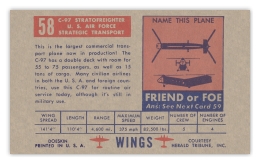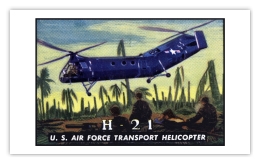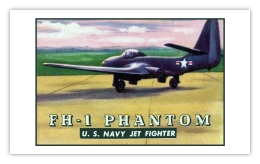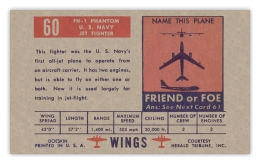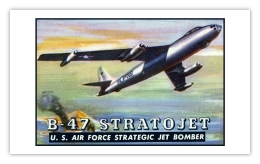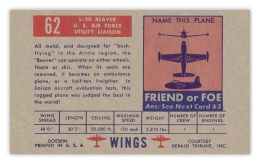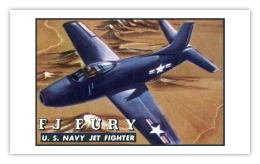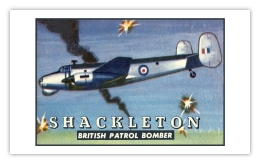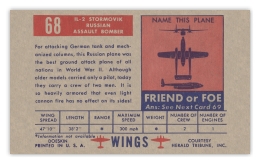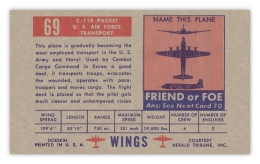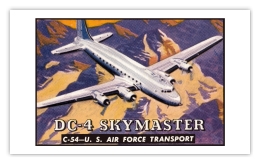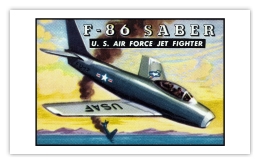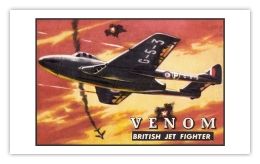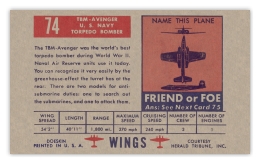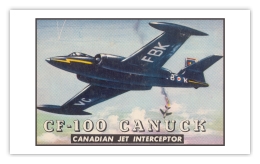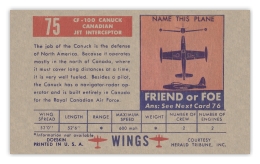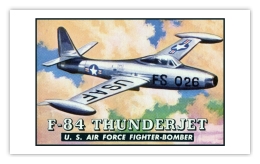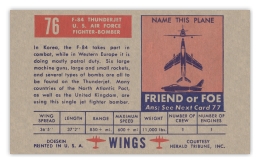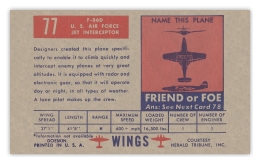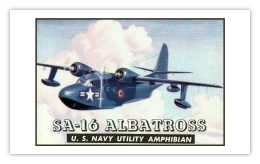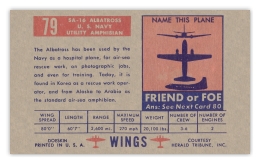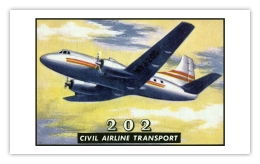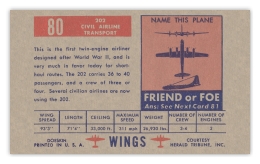 Wrappers and Display Boxes
---
To the best of our knowledge, there are only two additional collectibles associated with Doeskin Tissues "Wings" (F381) set of 80 Airplane Cards: (1) The Doeskin Tissues retail store display box, and (2) the Doeskin Tissue pack wrapper. Both are shown below.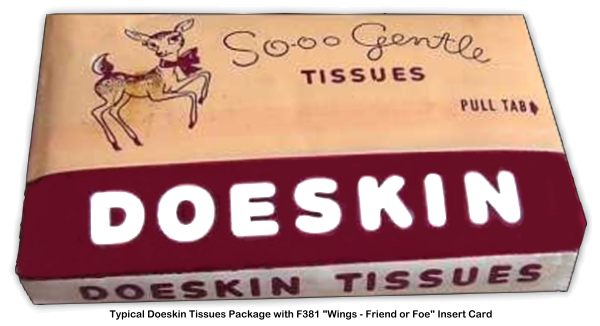 Checklist
---
We have included two versions of the Doeskin Tissues "Wings - Friend or Foe" (F381) checklist: (1) The web version shown below, and (2) an Adobe® Acrobat® PDF 8½ × 11 inch format version. "Click" on the PDF icon below the checklist table.
1955 "Wings" (F381)
Doeskin Tissues
CHECKLIST
№
x
(Manufacturer) Card Title / Description
1
(Lockheed) T-33 / U.S. Air Force Jet Trainer
2
(Mikoyan Gurevich) MiG-15 / Russian Jet Fighter
3
(Fairchild) XC-120 Pack Plane / U.S. Air Force Transport
4
(Avro) Lincoln / British Bomber
5
(North American) F-51 Mustang / U.S. Air Force Fighter
6
(Beechcraft) AT-7 Navigator / U.S. Air Force Light Transport
7
(Consolidated) PBY Catalina / U.S. Navy Patrol Bomber
8
(Douglas) B-26 Invader / U.S. Air Force Light Bomber
9
(Republic) XF-91 / U.S. Air Force Jet Fighter
10
(Vought) F7U Cutlass / U.S. Navy Jet Fighter
11
(de Havilland) Vampire / British Jet Fighter
12
(English Electric) B-57 Canberra / British Jet Bomber
13
(Short) Sunderland / British Patrol Flying Boat
14
(Consolidated) PB4Y-2 Privateer / U.S. Navy Patrol Bomber
15
(North American) T-28 / U.S. Air Force Advanced Trainer
16
(Westland) Wyverne Mk. 2 / British Turbo-Prop Fighter
17
(Boulton Paul) Balliol T. Mk. 2 / British Advanced Trainer
18
(Republic) F-47 Thunderbolt / U.S. Air Force Fighter
19
(Piasecki) HUP-1 / U.S. Navy Helicopter
20
(Handley Page) Hermes / British Civil Transport
21
(Ryan) L-17 Navion / U.S. Air Force Liaison Civil Private Plane
22
(Douglas) F3D Skyknight / U.S. Navy Jet All Weather Fighter
23
(Martin) AM Mauler / U.S. Navy Attack Plane
24
(Consolidated Vultee) B-36 / U.S. Air Force Strategic Bomber
25
(Grumman) F8F Bearcat / U.S. Navy Fighter
26
(Lockheed) F-80 Shooting Star / U.S. Air Force Fighter-Bomber
27
(Supermarine) Sea Attacker / British Navy Jet Fighter
28
(Grumman) F6F Hellcat / U.S. Navy Fighter
29
(Lockheed) P2V Neptune / U.S. Navy Patrol Bomber
30
(Canada) Jetliner / Canadian Civil Jet Transport
31
(Lockheed) C-121 Constellation / U.S. Air Force Transport
32
(Douglas) C-74 Globemaster 1 / U.S. Air Force Strategic Transport
33
(Republic) F-84F / U.S. Air Force Jet Fighter-Bomber
34
(Chance Vought) F4U Corsair / U.S. Navy and Marine Corps Fighter
35
(Fairey) Firefly / British Navy Fighter
36
(Northrop) C-125 Raider / U.S. Air Force Assault Transport
37
(Curtiss) C-46 Commando / U.S. Navy-R5C
38
(Petlyakov) PE-2 / Russian Attack Bomber
39
(Grumman) AF Guardian / U.S. Navy Attack Plane
40
(Fairchild) C-82 Packet / U.S. Air Force Transport
41
(Lockheed) R60 Constitution / U.S. Navy Strategic Transport
42
(Ilyushin) IL-12 / Russian Transport
43
(Handley Page) Hastings / British Military Transport
44
(North American) AJ Savage / U.S. Navy, Composite Powered Attack Bomber
45
(North American) F-82 Twin-Mustang / U.S. Air Force Fighter
46
(Douglas) XF4D Skyray / U.S. Navy Jet Fighter
47
(North American) T-6 Texan / U.S. Air Force Trainer
48
(Chase) C-123 Avitruk / U.S. Air Force Transport
49
(Martin) JRM Mars / U.S. Navy Transport
50
(Gloster) Meteor / British Jet Fighter
51
(Boeing) B-29 Superfortress / U.S. Air Force Strategic Bomber
52
(Ilyushin) IL-10 / Russian Assault Bomber
53
(North American) B-45 Tornado / U.S. Air Force Jet Bomber
54
(Lavochkin) LA-5 / Russian Fighter
55
(de Havilland) Comet / British Jet Transport
56
(Bell) H-13D / U.S.A.F. & Army Helicopter
57
(Petlyakov) PE-8 / Russian Heavy Bomber
58
(Boeing) C-97 Stratofreighter / U.S. Air Force Strategic Transport
59
(Piasecki) H-21 / U.S. Air Force Transport Helicopter
60
(McDonnell) FH-1 Phantom / U.S. Navy Jet Fighter
61
(Boeing) B-47 Stratojet / U.S. Air Force Strategic Jet Bomber
62
(de Havilland Canada) L-20 Beaver / U.S. Navy Jet Fighter
63
(North American) FJ Fury / U.S. Navy Jet Fighter
64
(Lockheed) F-94 / U.S. Air Force Jet Interceptor Fighter
65
(Avro) Shackleton / British Patrol Bomber
66
(Sikorsky) S-51 Helicopter / U.S. Air Force
67
(Douglas) A-20 Havoc / U.S. Air Force-Light Bomber
68
(Ilyushin) IL-2 Stormovik / Russian Assault Bomber
69
(Fairchild) C-119 Packet / U.S. Air Force Transport
70
(Douglas) DC-4 Skymaster / C-54 - U.S. Air Force transport
71
(North American) F-86 Saber / U.S. Air Force Jet Fighter
72
(de Havilland) Venom / British Jet Fighter
73
(Sikorsky) H-19 / U.S. Air Force Helicopter
74
(Eastern Aircraft) TBM Avenger / U.S. Navy Torpedo Bomber
75
(Avro Canada) CF-100 Canuck / Canadian Jet Interceptor
76
(Republic) F-84 Thunderjet / U.S. Air Force Fighter-Bomber
77
(North American) F-86D / U.S. Air Force Jet Interceptor
78
(Hawker) Sea Hawk / British Navy Jet Fighter
79
(Grumman) SA-16 Albatross / U.S. Navy Utility Amphibian
80
(Martin) 202 / Civil Airline Transport
—
Doeskin Tissue Pack Wrapper
—
Doeskin "Wings" Retail Store Box