1993 "World War II War Machines, the Flight Series"
The Rogers Group, 100-cards, USA
---
Series Title: World War II War Machines, the Flight Series
American Card Catalog Number: n/a
Issued by: The Rogers Group
Issued with: commercial set
Country: USA
Number of Cards: 100
Card Numbering: 1 to 100
Type of Card: Commercial Issue
Card Dimensions: 3.50 × 2.53 inches (88.90 × 63.92 mm)
Circa: 1993
Checklist: Download Checklist
Background [2]
---
This set of 100 cards was issued in 1993, by The Richards Group, Inc. As the title implies, the set features aircraft from World War II. The fronts of the cards feature a side view of drawing of a World War II combat aircraft superimposed over a blue line plan view drawing of the aircraft. As far as collector cards go, Skytamer would rate the set as a perfect "10" based on the beauty of the cards alone. The hundred cards include fighters, bombers, patrol aircraft, etc., from both the Allied and Axis forces of World War II. Aircraft from Great Britain, United States, Russia, Italy, Japan, and Germany are all included.
Typical Card Back
The Backs of the cards include the card number, a descriptive text about the aircraft, and design and performance data of the aircraft. There is no American Card Catalog reference number for the set since the set was issued in 1993. There were no wrappers associated with this. The set was packaged in an attractive box has shown below.
1993 The Rogers Group "World War II War Machines, the Flight Series" Image-Guide [1,2]
---
The following 1993 "World War II War Machines, the Flight Series" 100-card set by The Rogers Group, USA, Image-Guide shows computer enhanced images of the fronts and Backs of the 100 cards in the set. Behind each thumbnail image is a 300-dpi computer enhanced card image that you may access. In addition, directly beneath the Image Guide, in tabular form, are links to the original scans used for this series.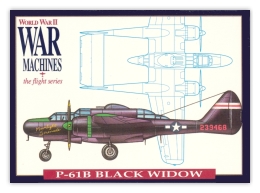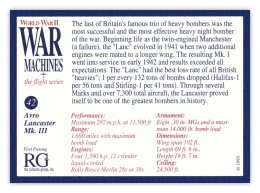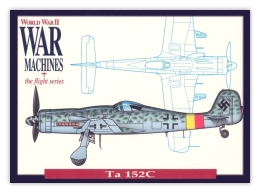 1993 "World War II War Machines, the Flight Series" Checklist
---
We have provided two versions of the 1993 "World War II War Machines, the Flight Series" 100-card set issued by The Rogers Group, USA. An 8½ × 11 inch PDF version, and the web version shown below. Click on the PDF graphic below to access the PDF version.
1993 "World War II War Machines, the Flight Series"
The Rogers Group, 100-Cards, USA
CHECKLIST
№
x
Card Title
1
Lockheed P-38J Lightning
2
Bell P-39Q Airacobra
3
Curtiss P-40E Warhawk
4
Curtiss P-40N Warhawk
5
Republic P-47D Thunderbolt (RazorBack)
6
Republic P-47D Thunderbolt (Bubbletop)
7
Republic P-47N Thunderbolt
8
North American P-51B Mustang
9
North American P-51D Mustang
10
Northrop P-61B Black Widow
11
Grumman F4F-3 Wildcat
12
Grumman F6F-3 Hellcat
13
Chance-Vought F4U-1A Corsair
14
Grumman TBF Avenger
15
Douglas SBD-3 Dauntless
16
Curtiss SB2C-1 Helldiver
17
Douglas A-20J Havoc
18
Douglas A-26B Invader
19
Boeing B-17F Flying Fortress
20
Boeing B-17G Flying Fortress
21
Consolidated B-24D Liberator
22
Consolidated B-24J Liberator
23
North American B-25C/D Mitchell
24
North American B-25H Mitchell
25
North American B-25J Mitchell
26
Martin B-26B Marauder
27
Boeing B-29A Superfortress
28
Lockheed PV-2 Harpoon
29
Consolidated PBY-5A Catalina
30
Supermarine Spitfire Mk.I
31
Supermarine Spitfire Mk.IX
32
Supermarine Spitfire Mk.XIV
33
Hawker Hurricane Mk.I
34
Hawker Typhoon Mk.IB
35
Gloster Meteor Mk.I
36
Fairey Swordfish Mk.I
37
de Havilland Mosquito Mk.IV Series II
38
Bristol Beaufighter Mk.IF
39
Vickers Wellington Mk.III
40
Short Stirling Mk.III
41
Handley Page Halifax Mk.III
42
Avro Lancaster Mk.III
43
Avro Lancaster Mk.I Special
44
Short Sunderland Mk.III
45
Mikoyan Gurevich MiG-3
46
Lavochkin LaGG-3
47
Lavochkin La-7
48
Yakovlev Yak-1
49
Yakovlev Yak-3
50
Yakovlev Yak-9
51
Ilyushin Il-2
52
Ilyushin Il-4
53
Petlyakov Pe-2
54
Tupolev Tu-2
55
Yermolayev Yer-2
56
Savoia-Marchetti S.M.79-II Sparviero
57
CANT Z.1007 Alcione
58
Macchi M.C.200 Saetta
59
Macchi M.C.202 Folgore
60
Macchi M.C.205 Veltro
61
Fiat G.55 Centauro
62
Nakajima Ki-43 Hayabusa
63
Nakajima Ki-44-Ia Shoki
64
Kawasaki Ki-45-Kia-C Toryu
65
Kawasaki Ki-61-Ia Hien
66
Nakajima Ki-84 Hayate
67
Mitsubishi A6M2 Zero-Sen
68
Mitsubishi A6M5 Zero-Sen
69
Mitsubishi J2M Raiden
70
Kawanishi N1K2-J Shiden
71
Aichi D3A1
72
Nakajima B5N2
73
Yokosuka D4Y1 Suisei
74
Nakajima B6N2 Tenzan
75
Mitsubishi G3M2
76
Mitsubishi G4M2
77
Mitsubishi Ki-21-IIb
78
Kawanishi H8K2
79
Messerschmitt Bf.109E-4
80
Messerschmitt Bf.109F-4/Trop
81
Messerschmitt Bf.109G-14
82
Messerschmitt Bf.110C Zerstorer
83
Focke-Wulf Fw.190A-5
84
Focke-Wulf Fw.190D-9
85
Focke-Wulf Ta.152C
86
Messerschmitt Me.410A Hornisse
87
Dornier Do.335A-1 Pfeil
88
Messerschmitt Me.262A-1 Schwalbe
89
Messerschmitt Me.163B-1 Komet
90
Junkers Ju.88G-6
91
Heinkel He.219A-7 Uhu
92
Junkers Ju.87G-1 Stuka
93
Henschel Hs.129B-3/Wa
94
Heinkel He.111H-6
95
Junkers Ju.88A-4
96
Junkers Ju.188E-2
97
Dornier Do.17Z-2
98
Dornier Do.217K-2
99
Focke-Wulf Fw.200C-8 Condor
100
Arado Ar.234B-2 Blitz
n/a
Set Box
Contributors
---
Albert "Al" B. Kramer — A very special thanks to Albert B. Kramer, President of Roll-EZ Wheels, for loaning
us his entire collection of over 200 Non-Sports aviation trading card sets to scan for our Skytamer.com website. Without Al's generous help, the scope of the airplane trading cards on this website would be significantly less.
Al is a retired Air Racing pilot who raced during the 1980's in his famous "Cobra #22" Biplane Air Racer (N12FE). After his Air Racing career, Al went on to become Owner and President of San-Val Aviation located at the Van Nuys Airport. Al recently "retired" and turned his hobby of large scale model trains into "Roll-EZ Wheels". Roll-EZ Wheels specializes in the finest large scale model train wheels, and other exclusive products strictly for large scale model trains! Be sure to visit Al's Roll-EZ Wheels website.
Al's Non-Sports card collection consists of War Cards, Presidents, Indians, Cars, Boats, Ships, Planes, Rockets, Movie Stars, Dogs, Licence Plates, Flags of the World, Headlines, Cigarette, and Cereal cards. Al's collection includes the only-known example of the Carnation "Aircraft Recognition Cards" (F270-1a) Douglas D558-2 "Red Skyrocket". Al obtained the Carnation "Red Skyrocket" card in a group of 12 different cards that he bought on eBay. He originally thought that the cards were a batch of Nabisco cards until he turned over the "Red Skyrocket" card and it instantly became Al's most prized Non-Sports card. Al believes that the "Red Skyrocket" was made as a sample for Carnation and somehow got into circulation. The Carnation "Red Skyrocket" (Douglas D-558-2) was an artist drawing, while the Douglas D-558-2 "Skyrocket" included in both the Carnation F270-1a (single line) and the F270-1b (two-line) normal circulation sets were color photos, rather than drawings. As a sidenote, the Douglas D-558-1 "Red Skystreak" was also an artist drawing, but went into general circulation and was included in both the F270-1a and F270-1b Carnation sets. All of the other cards in both of the Carnation sets appear to be photographs.
John Shupek — John is retired Aeronautical/Aerospace Engineer that lives in Southern California. John's 36 year aerospace career/adventure started in the mid-1960s when he worked for Pratt & Whitney at their "FRDC" … Florida Research and Development Center, West Palm Beach, Florida. John was part of the P&W jet engine design team for the CIA/USAF's Lockheed A-12/SR-71A "Oxcart/Blackbird" engines (J58/JT11D-20). He also worked on the RL-10 rocket engine and the JTF-17A which was P&W's entry into the United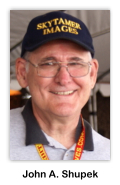 States' SST competition between Boeing and Lockheed. Several years later, John moved Back to California and worked at the AiResearch Mfg. Company at LAX and Torrance. He originally worked on the thermal design of the HRE (Hypersonic Ramjet Engine) which was a supersonic combustion Mach 7 ramjet engine that was to be tested on the North American X-15. John did about three more years of jet engine design work before he disappeared for 13 years into the classified DOE "GCEP" (Gas Centrifuge Enrichment Plant) Atomic Energy program for the enrichment of U235. After the GCEP program was cancelled by the DOE in 1985, John was hired by Northrop Aircraft to do the thermal design for Northrop's entry into the ATF (Advanced Tactical Fighter) competition, the Northrop YF-23A "Black Widow II" stealth supercruise fighter. He also worked on the Northrop Grumman B-2A "Spirit" stealth bomber. After several years on a classified stealth missile program, John worked the remainder of his Aerospace career as one of Northrop Grumman's Program Directors on the United States Navy's F/A-18E/F "Super Hornet" jet fighter program.
During John's career at Northrop Grumman he served for five years as Northrop's "Vintage Aircraft Club" Commissioner and the Curator and Webmaster for the Western Museum of Flight in Hawthorne, California. Several years later, John was the volunteer webmaster (for about 3 years) for the Yanks Air Museum, Chino, California. He also served as President and webmaster for two different NPO's after his retirement. The Whittier Historical Society & Museum and Whittier Meals on Wheels.
John's love of aviation history and aviation photography lead to the establishment of this Skytamer.com website in 1998. The Skytamer.com site has continued to expand and will always grow and will never be completed. It's sort of analogous to a snowball rolling down a hill without any trees to stop it. In approximately 2002, John remembered that he had collected Topps "Wings" (ACC# R707-4) airplane trading cards while in High School. Somehow the cards had disappeared over the years. So at this point, he started to re-collect airplane trading cards via eBay and become an airplane card "Image Collector" rather than a "Card Collector" per se. After John scans an airplane card for the website, he has no further use for it and he puts it Back into circulation via eBay. John's mission statement for the Skytamer.com is basically to restore and preserve high-quality card images/artwork associated with the various airplane card sets from the early 1900s to the present. These cards are wonderful historical "snapshots" into aviation history showing which aviation events and aircraft were important at that point in time. For the Skytamer.com website, basically if it is a trading card collection that features things that fly, but doesn't have feathers, it is eligible for consideration on the Skytamer.com website. John always welcomes inputs and high resolution scans (600-dpi) that can be used on this website. John can be reached via the "Contact Us" navigation button on the left.
References
---
Kramer, Albert B. "World War II War Machines, the Flight Series (1993N01) The Rogers Group." Personal Collection of Aircraft Trade Cards (300-dpi Image Scans).
Shupek, John A. "World War II War Machines, the Flight Series (1993N01) The Rogers Group." The Skytamer Archive (300-dpi Image Scans). Skytamer Images, Whittier, CA, 2014. Digital Image Database.
---
Copyright © 1998-2018 (Our 20th Year) Skytamer Images, Whittier, California
ALL RIGHTS RESERVED