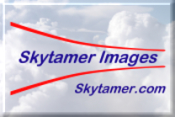 Form Object

Phoenix — Arizona Air National Guard, 161st Air Refueling Wing
Arizona Aviation Museum Guide
---
Arizona ANG - 161st Air Refueling Wing
Sky Harbor International Airport
Phoenix, Arizona 97218
The United States Air Force's 161st Air Refueling Wing is an Air National Guard aerial refueling unit located at Sky Harbor International Airport, Arizona. The 161st Air Refueling Wing traces its lineage to the 412th Fighter Squadron, a unit which was redesignated as the 197th Fighter Squadron. The Phoenix fighter squadron was later expanded to group status and redesigned the 161st Fighter Interceptor Group. As a result of the Berlin crisis, the unit was mobilized, and within a month, 750 personnel and 22 Lockheed F-104 "Starfighters" aircraft were in place in Germany as the unit took up flying daily patrol at the edge of the Iron Curtain. With world tension easing, the Phoenix Air Guard returned home in August 1962. Military requirements resulted in an immediate change in mission for the Arizona unit. An end to the jet fighter era came when the Copperheads were redesigned the 161st Air Transport Group. The Group began transition training to fly the giant four-engine Boeing C-97 "Stratofreighter" in a passenger/cargo mission for the Military Air Transport Service (MATS), later redesignated the Military Airlift Command (MAC) in January 1966. Arizona ANG aircraft and crews were soon flying aircraft missions to such places as Honolulu, Hawaii, Tachikawa, Japan and Frankfurt, West Germany.
As war spread over Southeast Asia, Phoenix Air Guardsmen, without being mobilized, flew 65 cargo and passenger airlift missions to combat bases in Vietnam and Thailand between March 1966 and September 1967. In February 1967 the unit proved its value to the state and emphasized its dual state and federal mission. A national television audience watched crews and planes fly around the clock, airdropping 430 tons of food and supplies to stranded ranchers and their snowed in cattle, after one of the worst winter storms on record blanketed northern Arizona. The Phoenix Air Guard was re-designated in August 1968 as the 161st Aero Medical Airlift Group. With continued use of the workhorse Boeing C-97, the mission for the new organization was medical air evacuation from overseas bases to U.S. hospitals.
In August 1972, the Phoenix group was reequipped with Boeing KC-97 "Stratotanker" aircraft and reorganized as the 161st Air Refueling Group (161 ARG). A 161st ARG Boeing KC-135A with two Hawaii ANG McDonnell Douglas F-4C "Phantom IIs" in 1979. Flying the air tanker version of the Boeing C-97, the 161st quickly assimilated normal refueling operations, providing daily service to USAF and other military craft over the western U.S. Four times per year the unit shifted operations for two-week periods to refuel U.S. and NATO aircraft out of Rhein-Main Air Base, West Germany.
On 1 July 1976, 13 Air National Guard refueling units were reassigned so that they would be operationally-gained by the Strategic Air Command (SAC). This was the first time the massive bomber command integrated part-time units into its forces and mission. SAC also announced that Air Guard refueling units would begin to integrate a new craft into their inventories: a military version of the Boeing 707 airliner named the Boeing KC-135. During operation "Desert Shield," the 161st was amongst the first tanker units to be called up for duty in the Gulf, where it remained throughout the hostilities operating from bases in Saudi Arabia, United Arab Emirates as well as Moron Air Base, Spain.
In 1992, with the disestablishment of SAC, the unit was redesignated to its current title as the 161st Air Refueling Wing and assigned as an operationally-gained unit of the newly-established Air Mobility Command. In 1999 personnel from the 161st, along with six aircraft were activated for deployment in response to the developments in Kosovo.
In its 2005 BRAC Recommendations, DoD recommended to distribute the 117th Air Refueling Wing's KC-135R aircraft from Birmingham International Airport Air Guard Station (AGS), AL and the 161st Air Refueling Wing, Phoenix Sky Harbor International Airport AGS (two aircraft) and two other bases. Phoenix Sky Harbor scored higher than Birmingham in military value for the tanker mission. This recommendation would take advantage of available capacity at Phoenix by increasing the air refueling squadron size from eight to ten aircraft, increasing the wing's overall capability. It would also capitalize on the favorable recruiting environment of the greater Phoenix region that could sustain this increased squadron size.
The 161st Air Refueling Wing currently has four USAF heritage aircraft on display: a Lockheed T-33A-5-LO "Shooting Star" (AF 58-0671 as 53-5397), a Republic F-84 "Thunderjet" (as AF 49-208 (bogus s/n)), a North American F-86F-40-NA "Sabre" (AF 55-3818), and a Lockheed F-104C-5-LO "Starfighter" (AF 56-0891).
Lockheed T-33A-5-LO "Shooting Star" (AF 58-0671 as 53-5397)
Republic F-84 "Thunderjet" (AF 49-208 (bogus s/n))
North American F-86F-40-NA "Sabre" (AF 55-3818)
Lockheed F-104C-5-LO "Starfighter" (AF 56-0891)
Special Thanks
---
A very special thanks to AFIA (A Friend in Arizona) for providing us with photos of the aircraft at this location.
References
---
Arizona ANG, 161st Air Refueling Wing, Phoenix, Arizona, website
Wikipedia, 161st Air Refueling Wing
Google Earth, Satellite Image
AFIA (A Friend in Arizona), Aircraft Photos
---
Copyright © 2014 Skytamer Images, Whittier, California
All rights reserved