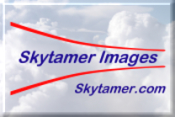 Form Object

Duncan — Duncan Veterans Park
Arizona Aviation Museum Guide
---
Duncan Veterans Park
Skyline Drive
Duncan, Arizona
Overview ¹
---
Duncan is a town in Greenlee County, Arizona, United States. According to 2006 Census Bureau estimates, the population of the town is 713. It is part of the Safford Micropolitan Statistical Area. Duncan is at the juncture of the Gila River and the Arizona/New Mexico state border. Duncan lies on both sides of the Gila, although the primary portion of the town and the entire downtown area lie on the south side of the river. Duncan was founded in the mid 19th century, and the land was added to the United States as a part of the Mexican Cession. The town of Duncan has been destroyed twice by flood and once by fire. The town and area are primarily populated by ranchers and miners. Surrounding smaller towns such as York, Arizona and Virden, New Mexico use Duncan public works and public schools. Duncan and the surrounding area along the Gila River is world-renowned for Native American artifacts such as arrow heads, pottery, burial sites, cave paintings and other remnants of the Anasazi and other pre-historic cultures. According to the United States Census Bureau, the town has a total area of 2.6 square miles (6.7 km²), all of it land.
AFIA Photos ³
---
The City of Duncan has a North American F-100F-10-NA Super Sabre (AF 56-3812, c/n 243-88) displayed on a pole in their Duncan Veterans Park. The park is located on Skyline Drive just a short distance from I-70. A very special thanks to A Friend In Arizona (AFIA) for sending us the following walk-around series of photos.
North American F-100F-10-NA Super Sabre (AF 56-3812, c/n 243-88) on display (1/2/2012) at Duncan Veterans park, Duncan, Arizona (Photo by AFIA)
Special Thanks
---
A very special thanks to AFIA (A Friend in Arizona) for providing us with photos of the aircraft at this location.
References
---
Wikipedia, Duncan, Arizona
Google Earth, Satellite Image
A Friend in Arizona (AFIA), 01/02/2012 Aircraft Photos
---
Copyright © 2014 Skytamer Images, Whittier, California
All rights reserved