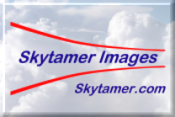 Nieuport 10/83E (N680CP)
Single-engine two-seat general purpose biplane, France
---
Archive Photos [1]
---
[1915 Nieuport 10/83E (N680CP, s/n 680, original) on display (7/18/1999) at the Old Rhinebeck Aerodrome, Rhinebeck, New York (Photo by John Shupek copyright © 1999 Skytamer Images)]
[1915 Nieuport 10/83E (N680CP, s/n 680, original) on display (9/18/2003) at the Old Rhinebeck Aerodrome, Rhinebeck, New York (Photo by John Shupek copyright © 2003 Skytamer Images)]
Overview [2]
---
Nieuport 10
Role: General purpose aircraft
Manufacturer: Nieuport
Designer: Gustave Delage
Introduction: 1914
Status: retired
Primary users: Aéronautique Militaire; Royal Naval Air Service; Imperial Russian Air Service
Variants: Nieuport 12
The Nieuport 10 was a French biplane general purpose aircraft and trainer, in service during World War I.
Design and Development [2]
---
In January 1914, designer Gustave Delage joined the Société Anonyme des Etablissements Nieuport, and started to design the series of aircraft that made him and the company famous. The first of these was the Nieuport 10, originally designed to compete in the Gordon Bennett Trophy race of 1914. World War I caused this contest to be cancelled, and the type was developed as a military two seat reconnaissance aircraft that entered service in 1915.
The type featured a distinctive "V" strut layout. The lower wing was much smaller in area than the upper wing, and the concept was intended to combine the strength of the biplane's wire braced wing cell with the good visibility of the parasol monoplane.
Many were converted or built as single seat fighters by covering the front cockpit, and adding an upward firing Lewis machine gun to the center section of the top wing. In this form, the type was used as a fighter.
Two types were developed from the Nieuport 10 - the Nieuport 11 Bébé - a smaller aircraft, designed from the outset as a single seater, and the Nieuport 12 - a more powerful two-seater.
Variants [2]
---
Nieuport X.B: Early designation distinguishing it from an earlier unrelated monoplane designated Nieuport X.
Nieuport X.AV: Early company designation later dispensed with. This model has the observer/gunner seated in the front and the pilot in the rear.
Nieuport X.AR: Early company designation later dispensed with. The pilot was seated in the front and the observer/gunner in the rear.
Nieuport 10 A.2: Two seat reconnaissance (Artillerie) aircraft, same as Nieuport 10AR.
Nieuport 10 C.1: Single seat fighter variant. Inspired development of Nieuport 11.
Nieuport 83 E.2: Purpose built trainer with substantial detail modifications.
Nieuport-Macchi 10.000: Italian built Nieuport 10 with many detail modifications.
Nieuport 18 or 18 meter: Nieuport Unofficial description of basic type based on nominal wing area of 18 square meters.
Nakajima Army Type Ko 2 Trainer: Nieuport 83 E.2 built under licence in Japan.
Trainer Type 2: Siamese designation for imported Nieuport 83 E.2.
Operators [2]
---
Belgium: Belgian Air Force
Brazil: Brazilian Air Force
France: Aéronautique Militaire Aéronavale
Finland: Finnish Air Force (ex-Russian examples)
Italy: Corpo Aeronautico Militare
Japan: Imperial Japanese Army Air Service
Russian Empire: Imperial Russian Air Service - imported large numbers and built under licence. Imperial Russian Navy - ex Air Service aircraft.
Thailand: Royal Thai Air Force
Ukrainian: People's Republic Ukrainian People's Army (One aircraft only)
United Kingdom: Royal Naval Air Service - early user. Note that the Royal Flying Corps did not use the Nieuport 10.
United States: United States Air Service of the American Expeditionary Force - used as trainers only.
Soviet Union: Workers' and Peasants' Air Fleet (ex-Russian examples)
Survivors [2]
---
One original Nieuport 83 E.2, flown by Charles Nungesser while barnstorming, is preserved at Old Rhinebeck Aerodrome on static display.
2 Nieuport-Macchi 10,000's survive in Italy, one at the Museo Storica de Guerra and one at the Museo della Scienza e della Tecnologia "Leonardo da Vinci".
Nieuport 10 (single-seat) Specifications [2]
---
General Characteristics
Crew: one, pilot
Length: 7.09 m (23 ft 3 in)
Wingspan: 8.20 m (26 ft 11 in)
Height: 2.7 m (8 ft 11 in)
Wing area: 18 m² (193.8 ft²)
Empty weight: 411 kg (905 lb)
Loaded weight: 658 kg (1,450 lb)
Powerplant: 1 × le Rhone rotary, 60 kW (80 hp)
Performance
Maximum speed: 139 km/h (75 knots, 86 mph)
Range: 249.44 kilometers (155 miles)
Service ceiling: 4,572 m (15,000 ft)
Rate of climb: 2.1 m/s (410 ft/min)
Endurance: 2.5 hours
Armament
1 × Lewis machine gun mounted atop the upper wing
References
---
Shupek, John. The Skytamer Photo Archive, photos by John Shupek, copyright © 1999, 2003 Skytamer Images (Skytamer.com)
Wikipedia. Nieuport 10
---
Copyright © 1998-2019 (Our 21st Year) Skytamer Images, Whittier, California
ALL RIGHTS RESERVED