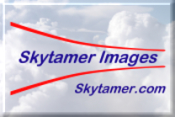 Form Object

Rantoul — Octave Chanute Aerospace Museum
Illinois Aviation Museum Guide
---
Octave Chanute Aerospace Museum [1]
1011 Pacesetter Drive
Rantoul, Illinois 61866-3672
Phone: (217) 893-1613
Fax: (217) 892-5774
The Octave Chanute Aerospace Museum, the largest aviation museum in Illinois, occupies part of the grounds of the decommissioned Chanute Air Force Base in Rantoul, Illinois. It and the base were named for Octave Chanute, railroad engineer and aviation pioneer. The museum is dedicated to the life and works of Chanute, the former air base, the history of aviation in the state of Illinois, and hosts an annual air show. Highlights of the museum include a collection of over 40 aircraft including actual military fighters, bombers, rescue, recon, and cargo aircraft. Many of these were used for training purposes at Chanute, and most are on loan from the United States Air Force Museum. Other exhibits of note include a replica of the Wright 1903 Flyer, a large collection of Frasca Flight Simulators, and tributes to the veterans who have served in America's conflicts and wars. The museum offers summer day camp programs, including a week-long aviation camp for teens and a science camp for elementary-aged children. In addition, the museum offers various educational and social events throughout the year. The facility enjoys direct runway access to Rantoul National Aviation Center Airport - Frank Elliot Field, another successful use of the former base facilities. Fly-in visitors are welcomed. Ample vehicle and bus parking is also available to accommodate groups.
Chanute Air Force Base operated in Rantoul from 1917-1993. After decommission, the cleanup and conversion of the 2,125-acre (8.60 km²) grounds began. Economic redevelopment of the former base was a paramount concern to the surrounding community. As of 2008, portions of the site are still unoccupied, due in part to environmental concerns including asbestos contamination. Nevertheless, much has been repurposed into civilian concerns. The Octave Chanute Aerospace Museum was one of the earliest efforts, opening in 1994.
The museum is located in Grissom Hall, which functioned as the missile maintenance training facility during active Air Force operations. Until base closure in 1993, all Air Force Minuteman missile maintenance training was provided at Chanute. The building has largely been preserved and restored to its condition at the time of base closure; hence, four authentic Minuteman training silos remain on display at the museum. The museum is administered under the direction of a private foundation. [2]
According to their website, the museum has the following aircraft on display. [1]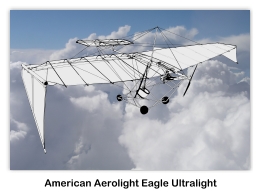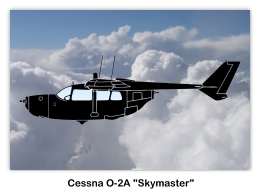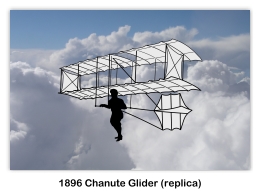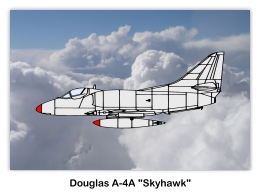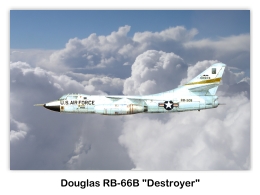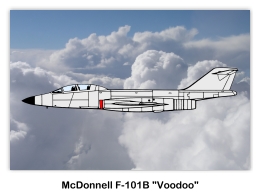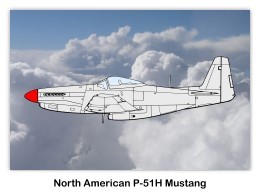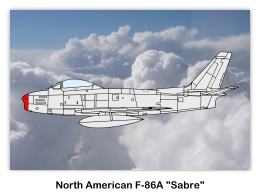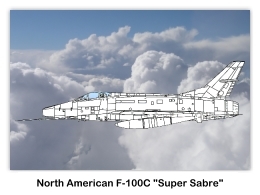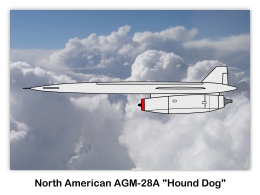 Aeronca 65-LB "Super Chief" (N34496, c/n L-14881)
American Aerolight "Eagle" Ultralight
Bell UH-1B-BF "Iroquois (Huey)" (AF 61-0686, c/n 266)
Boeing XB-47 "Stratojet" (Model 450-3-3, AF 46-066, c/n 15973)
Boeing GB-52D "Stratofortress" (Cockpit/Crew Compartment, AF 55-0095, c/n 17211)
Boeing C-97G-23-BO "Stratofreighter" (AF 52-0898, c/n 16592, Gate Guard)
Boeing LGM-30A "Minuteman I" (Gate Guard, former front gate of Chanute AFB)
Cessna O-2A-CE "Super Skymaster" (AF 67-21411, c/n 337M-0177)
Chanute 1896 Glider (replica)
Convair B-58A-1-CF "Hustler" (YB-58A, AF 55-0666, c/n 7)
Curtiss JN-4D "Jenny" (replica)
Douglas A-4A "Skyhawk" (A4D-1, BuNo 139947)
Douglas RB-66B-DL "Destroyer" (AF 53-0412, converted to JRB-66B with modified nose as BOMARC testbed)
Douglas VC-47B-15-DK "Skytrain" (AF 43-49336, c/n 15152/26597)
Douglas C-133A-25-DL "Cargomaster" (AF 56-2009, c/n 45246)
Foose "Tigercat"
General Dynamics GF-111A "Aardvark" (AF 63-9767, c/n A1-02)
General Motors F-84F-40-GK "Thunderstreak" (AF 51-9531)
Grumman HU-16B "Albatross" (AF 51-7200, c/n G-267)
Ling-Temco-Vought GA-7D-3-CV "Corsair II" (AF 69-6190, c/n D.020)
Lockheed GT-33A-1-LO "Shooting Star" (AF 52-9797, c/n 580-7922)
Lockheed F-80B-1-LO "Shooting Star" (P-80B, AF 45-8501, c/n 080-1715)
Lockheed F-104A-1-LO "Starfighter" (AF 56-0732, c/n 183-1020)
Lockheed WV-2/EC-121K "Warning Star" (BuNo 141311, c/n 4435)
Lockheed C-130A-LM "Hercules" (AF 55-037, c/n 182-3064)
McDonnell GF-101B-70-MC "Voodoo" (AF 56-0273, c/n 330)
McDonnell Douglas RF-4C-14-MC "Phantom II" (YRF-110A Spectre, AF 62-12201, originally Navy F-4B)
McDonnell Douglas GF-15A-3-MC "Eagle" (AF 71-0286, c/n 0007/A007)
Mong "Sport" Biplane (N4253J, c/n 1937)
North American AT-6B-NT "Texan" (AF 41-17372, c/n 84-7750)
North American TB-25N "Mitchell" (B-25J-25/27-NC, AF-4430635, c/n 108-33910)
North American P-51H-5-NA "Mustang (Louisiana Heat Wave)" (AF 44-64195, c/n 126-37621)
North American F-86A-1-NA "Sabre" (P-86A-1-NA, AF 47-0615, c/n 151-38442)
North American F-100C-5-NA "Super Sabre" (AF 54-1784, c/n 217-45)
North American CT-39A-1-NO "Sabreliner" (AF 62-4495, c/n 276-47)
North American AGM-28A "Hound Dog" (AF 59-2796)
Northrop F-5A "Freedom Fighter" (modified with second seat)
Piper PA-22-135 "Tri-Pacer" (N8726C, s/n 22-1377, 1953)
Republic YP-84A-10-RE "Thunderjet" (AF 45-59495)
Republic GF-105B-5-RE "Thunderchief" (AF 54-0104)
Republic F-105F-1-RE "Thunderchief" (AF 63-8287, c/n F-64)
Wright 1903 "Flyer" (replica)
Help Needed
---
We need photos of these aircraft. If you can help, please let us know via the "Contact Us" link.
References
---
Octave Chanute Aerospace Museum, website
Wikipedia, Octave Chanute Aerospace Museum
Google Earth, Satellite Image
Skytamer Images, Aircraft Thumbnail Images © Skytamer.com
---
Copyright © 2014 Skytamer Images, Whittier, California
All rights reserved