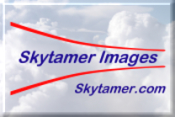 Form Object

Valle — Planes of Fame Air Museum
Arizona Aviation Museum Guide
---
Planes of Fame Air Museum [1]
Grand Canyon Valle Airport
Valle, Arizona 86046
Planes of Fame Air Museum is an aviation museum located in Chino, California, and Valle, Arizona. The museum has many flying and static aircraft, along with multiple rare examples under restoration. [3]
History — Planes of Fame Air Museum was founded by Edward T. Maloney in Claremont, California, January 12, 1957. At that time, it was called "The Air Museum". A small group of volunteers, including future Museum president Steve Hinton, set out to make the aircraft that had barely been saved from the smelters, flyable. [3]
As the Museum's collection of aircraft and memorabilia continued to grow, it became necessary to find a new home with enough space to house them. In 1962, the museum relocated to nearby Ontario Airport, Ontario, California. [3]
A few years later, in 1970, redevelopment of the airport at Ontario forced The Air Museum to move. The non-flyable aircraft became part of the "Movie World: Cars of the Stars and Planes of Fame Museum" in Buena Park, California, located near Knott's Berry Farm, while the flyable aircraft relocated to Chino Airport, about 30 miles (48 km) away. When Movie World closed, the name "Planes of Fame" stayed. [3]
Planes of Fame consolidated in 1973, with its static aircraft joining the flying ones at historic Chino Airport in Chino, California. This was fitting as the airport was formerly the home of Cal-Aero Academy, which was an Army Air Corp flight training facility. The academy trained over 10,000 pilots prior to the end of World War II, making it a perfect location in which to restore and give new life to the aircraft these men had flown into combat just two decades earlier. As more and more aircraft were restored and the collection grew, an additional display facility was opened in Valle, Arizona in 1995. Located halfway between Williams, Arizona and the south rim of the Grand Canyon, it houses over 40 of the Museum's aircraft, many of which are also flyable. [3]
Growth continued at Chino, too. In 2002, the Enterprise Hangar was opened. Designed to resemble the hangar deck of a World War II Navy aircraft carrier, it contains a number of items from the USS Enterprise (CV-6), donated by members of her crew and flight squadrons. It also houses many aircraft typical of those that served on the Enterprise during the war. [3]
The Chino Facility underwent further expansion in 2004-2008, with the construction of two new hangars, new offices, a gift shop, library and Hands-On Aviation youth education center. Display areas for jets and other aircraft of the Korean War, Cold War, and Vietnam War were also added. In October 2009 another new hangar was dedicated. It was built by the famous 475th Fighter Group to store their memorabilia, as well as house the Museum's rare Lockheed P-38 Lightning. [3]
Planes of Fame warbirds are flown regularly, participating in airshows, military base open houses, and are often used in the making of television programs and motion picture presentations. As a result of Planes of Fame sharing their collection, a specific aircraft may be absent at times. As of January 2011, according to the Planes of Fame website, the following aircraft were on display at their Valle, AZ facility.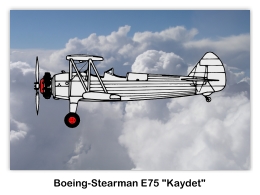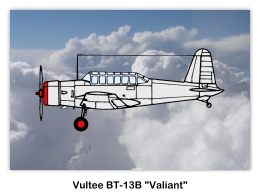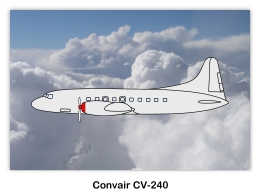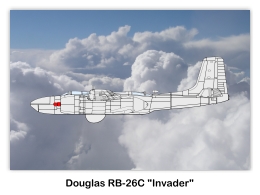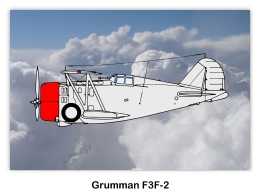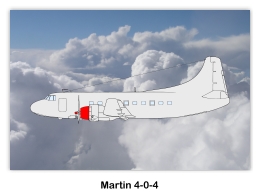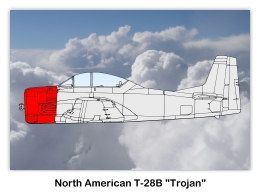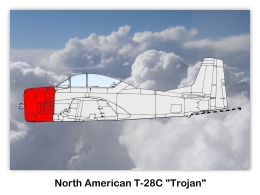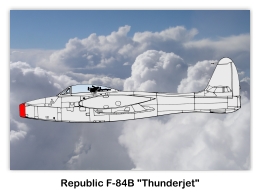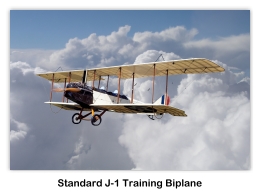 Aero Vodochody L-29 "Delfin" (30 red, c/n 0301804)
Bede BD-5B "Micro"
Boeing-Stearman Model E75 "Kaydet" (NX5279N, s/n 75-5926, 1942)
Bristol F.2b "Brisfit" (N29HC, 1979 Vision Air International replica, s/n 1)
Consolidated Vultee BT-13B (N56867, s/n 79-1220, 1945, as Aichi D3A-2 "Val" movie conversion)
Convair 240-1 (N240HH, c/n 47, 1948)
Curtiss Model 50 "Robin" (NC74H, s/n 47, 1928)
DeHavilland DH.100 Mk.III "Vampire" (s/n 17018)
Douglas AD-4N "Skyraider" (N409Z, BuNo 126997, c/n D-1190)
Douglas RB-26C-30-DT "Invader" (N8026E, AF 44-35323, c/n 28602)
Ford 5-AT-C "Trimotor" (N414H, s/n 74, 1929)
Grumman F11F-1 "Tiger" (BuNo 141868)
Grumman G-32A (N100TF, s/n 447, as F3F-2 "Flying Barrel" 8-F-8)
Lancair 235, N235B, s/n 39, Herbert G. Schorpp, 1989
Lockheed VC-121A "Constellation" (AF 48-0613, c/n 749-2605, N422NA)
Lockheed T-33A "Shooting Star" (as AF 57-15262)
Martin 4-0-4 (N636X, s/n 14135, 1952)
Messerschmitt Bf.109G-10 "Gustav" (611943/13+)
Mikoyan-Gurevich MiG-15bis "Fagot" (LIM-2, 1301 red)
Mooney/Cox M-18C "Mite" (N18CX, s/n 01, 1991)
Nieuport 17 "Scout" (N124PW, s/n 621, 1998 replica by Billy Walker)
North American T-28B "Trojan" (NX393W, BuNo 138310, 1954)
North American T-28C "Trojan" (N166ER, BuNo 140539, 1954)
Oldfield "Baby Great Lakes" (N6915, s/n WE101)
Republic P-84B-11-RE "Thunderjet" (AF 45-59556)
Rutan "Long-EZ" (N85H, s/n 704, Donald E. Hatten)
Siemens-Schuckert D.IV (N1094G, Model SSW D-IV, s/n S10, replica, Carl R. Swanson)
Standard J-1 "Spirit of Grand Canyon"
Team/JTD Mini-Max 1100

Grumman F11F-1 "Tiger"
Photo by John Shupek
Help Needed
---
We need quality photos of the aircraft at this location. If you can help, please let us know via the "Contact Us" link.
References
---
/p>
Planes of Fame, Valle, website
Google Earth, Satellite Image
Wikipedia, , Planes of Fame
Shupek, John. Aircraft Photos
Skytamer Images, Aircraft Thumbnail Images © Skytamer.com
---
Copyright © 2014 Skytamer Images, Whittier, California
All rights reserved