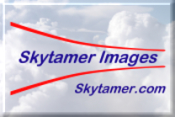 Form Object

Prescott — Embry-Riddle Aeronautical University
Arizona Aviation Museum Guide
---
Embry-Riddle Aeronautical University
3200 Willow Creek Road
Prescott, AZ
Embry-Riddle Aeronautical University is a private, coeducational university with a history dating from the early days of aviation. Students are enrolled in one of two residential campuses located in Daytona Beach, Florida, and Prescott, Arizona, or in Embry-Riddle Worldwide, composed of over 130 non-residential campuses and online programs. The residential campuses provide education in a traditional setting while Embry-Riddle Worldwide serves civilian and military working adults.
Embry-Riddle began in 1925 as the Embry-Riddle Company, an aircraft dealer and airmail provider, founded by Talton Higbee Embry and John Paul Riddle in Cincinnati, Ohio. Embry-Riddle was eventually incorporated into what is now American Airlines, before reforming during the buildup to World War II in Miami, Florida, as the Embry-Riddle School of Aviation, and later, the Embry-Riddle Aeronautical Institute. Embry-Riddle moved to Daytona Beach, Florida, in 1965 and was renamed Embry-Riddle Aeronautical University in 1970. The Prescott, Arizona, campus opened in 1978.
Embry-Riddle Aeronautical University is an accredited aviation-oriented university. The university utilizes a fleet of over 90 aircraft and serves culturally diverse students primarily motivated toward careers in aviation and aerospace. The university offers bachelor's degrees, master's degrees and recently announced PhD degrees in Aviation and in Engineering Physics at the Daytona Beach Campus and through Embry-Riddle Worldwide. Bachelor's degrees, associate's degrees and non-degree programs are also offered by Embry-Riddle Worldwide.
Early days Embry-Riddle Aeronautical University began on December 17, 1925, exactly 22 years after the Wright Brothers' first flight, when Talton Higbee Embry and John Paul Riddle formed the Embry-Riddle Company at Lunken Airport in Cincinnati, Ohio. The company was financed by Embry, a wealthy aviation enthusiast who served as company president. Riddle was named general plumber, and the two began to sell Waco Aircraft in Cincinnati. In spring of 1926, the Embry-Riddle Company opened the Embry-Riddle Flying School. On December 17, 1927, the Embry-Riddle Company established Cincinnati's first regular air mail service, from Cincinnati to Chicago.
The school grew rapidly in 1928 and 1929, until the Embry-Riddle Company (now the Embry-Riddle Aviation Corporation) was merged with the Aviation Corporation (AVCO) of Delaware. AVCO phased out the Embry-Riddle Flying School in the fall of 1930. Shortly after, AVCO became American Airways (the predecessor of American Airlines), and the Embry-Riddle Company was gone.
In 1939, Riddle was ready to get back into the business of training pilots. He contacted Embry, who had no interest in reentering a partnership with Riddle. Riddle, now living in Miami, Florida, found a partner in John G. McKay and his wife Isabel. Keeping the Embry-Riddle name, they reestablished the Embry-Riddle School of Aviation, partnering with the University of Miami to provide flight training under the Civilian Pilot Training Program, increasing the number of pilots immediately preceding World War II. Riddle and McKay also formed the Riddle Aeronautical Institute at Carlstrom Field, in early 1941 for the purpose of training pilots for the United States Army Air Corps. A separate division of Embry-Riddle provided technical training in maintenance and metal work. Following Pearl Harbor, Embry-Riddle and its various divisions expanded rapidly to train professionals during the war, and the Carlstrom Field facility trained pilots for the Royal Air Force, while nearby Dorr Field prepared pilots for advanced training with the U.S. Army Air Forces.
Development into a university occurred following the end of World War II. The Embry-Riddle Aeronautical Institute was accredited by the Southern Association of Colleges and Schools in 1968 and was renamed Embry-Riddle Aeronautical University in 1970. Embry-Riddle is now organized into two residential campuses in Daytona Beach, Florida, and Prescott, Arizona, and a worldwide campus. Embry-Riddle Worldwide consists of over 130 distance learning centers, Worldwide Online, and the Center for Professional Education. Embry-Riddle Aeronautical University, Prescott Embry-Riddle Aeronautical University Prescott Campus opened in 1978. The 539-acre campus is located among Arizona's Bradshaw Mountains approximately 3 miles from Prescott's airport, Ernest A. Love Field. Prescott is a short drive to Phoenix and within a day's drive of Las Vegas and California. At an elevation of over 5,000 feet, Prescott has mild seasonal weather with moderate daytime temperatures and ideal conditions for flying year-round. Facilities at the Prescott Campus include the multi-lab Aerospace Experimentation and Fabrication Building, the Tracy Doryland Wind Tunnel Lab, Robertson Aviation Safety Center with an accident investigation lab, the Hazy Library and Learning Center, the 48,000 sq ft Academic Complex, King Engineering and Technology Center, Haas Interfaith Chapel, dining hall, student union and residence halls. Total fall 2008 student enrollment at the Prescott campus was 1,719 students, including 31 graduate students.
The Prescott campus has the only Global Security and Intelligence Studies program in the country. This degree program focuses on important global issues such as terrorism, information warfare, transportation security, illicit trafficking networks, corporate security, population dislocations, natural disasters, widespread epidemics, international crime and homeland security. The Prescott campus also features a space oriented Physics Department that heavily involves undergraduate students in research projects funded by NSF and NASA. Embry-Riddle's two Air Force ROTC detachments form the largest university-based Air Force commissioning source in the nation. Embry-Riddle's AFROTC detachments also produce more commissioned officers, more pilots and other rated officers for the Air Force than any other institution in the nation except the Air Force Academy. Army ROTC also operates a large detachment on the Prescott Campus. The Prescott campus is home to the Golden Eagles Flight Team, which competes in the National Intercollegiate Flying Association. Prescott's Golden Eagles Flight Team has won the regional championship each year for the past 23 years and are the NIFA National Champions for the years 1993, 1997, 1999, 2003, 2005, 2007, and 2008.
Lockheed F-104N "Starfighter"
---
The Lockheed F-104N "Starfighter" (NASA 811, N811NA, c/n 683C-4045, model 683-10-19) was officially delivered to the NASA on July 19, 1963. The aircraft was flown to NASA Dryden Flight Research Center on August 19, 1963 by Joe Walker for high speed chase duty and was coded NASA 011. From the beginning it flew with the code "011" and a very bright NASA color scheme. In 1970 it was repainted into the well known white-dark blue-light blue scheme which later on was changed into white-blue-white. The aircraft was also recoded into N811NA. On October 23, 1987 it made its last official NASA research flight with Bill Dana at the controls. The aircraft was placed into operational storage until at least 1990. N811NA was then officially phased out with a total of 4370 fights accomplished. In October 1992 it was seen at Edwards Air Base completely cocooned to protect the airframe from the outside environment. N811NA is know preserved at Prescott, Arizona, with Embry-Riddle Aeronautical University. Photos of this aircraft would be appreciated.
AFIA Photos
---
A very special thanks to AFIA … "A Friend In Arizona," who send us his photos that he recently took on a visit to Embry-Riddle in Prescott, Arizona. AFIA has sent us a very comprehensive series of "Walk Around" photos of N811NA, plus a series of close-ups of aircraft details. Modelers in particular should enjoy the close-ups.
Special Thanks
---
A very special thanks to AFIA (A Friend in Arizona) for providing us with photos of the aircraft at this location.
References
---
Embry-Riddle Aeronautical University, Prescott, Arizona, website
Google Earth, Satellite Image
AFIA (A Friend in Arizona), Aircraft Photos
---
Copyright © 2014 Skytamer Images, Whittier, California
All rights reserved