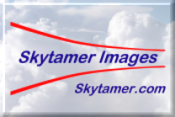 Bell TH-57C "SeaRanger"
United States — Observation/Scout Helicopter
---
Archive Photos
---
Bell TH-57C "Sea Ranger" (BuNo. 162041) at the MCAS El Toro Airshow
Bell TH-57 "Sea Ranger" (BuNo 16208) c.2004 at the Tillamook Air Museum, Tillamook, OR
Overview
---
The Bell 206 is a family of two-bladed, single- or twin-engine helicopters, manufactured by Bell Helicopter at its Mirabel, Quebec plant. Originally developed for the United States Army's Light Observation Helicopter program, the 206 failed to be selected. Bell redesigned the airframe and successfully marketed the aircraft commercially as the five-place Bell 206A JetRanger. The new design was eventually selected by the Army as the OH-58 Kiowa. Bell also developed a seven-place LongRanger, which was later offered with a twin-engine option as the TwinRanger, while Tridair Helicopters offers a conversion of the LongRanger called the Gemini ST. The ICAO-assigned model designation B06 is used on flight plans for the JetRanger and LongRanger, and the designation B06T is used for TwinRangers.
The TH-57 "SeaRanger" series is a derivative of the commercial Bell Jet Ranger 206. Although primarily used for training, these aircraft are also used for photo, chase and utility missions. The JetRanger was initially designed to compete in a U.S. Army light observation helicopter competition. Bell lost that competition but the 206 was commercially successful. The TH-57 Sea Ranger provides advanced (IFR) training to several hundred aviation students a year at Naval Air Station Whiting Field in Milton, Florida.
Bell 206 "JetRanger"
Role: Multipurpose utility helicopter
Manufacturer: Bell Helicopter Textron
First flight: 8 December 1962 (206), 10 January 1966 (206A)
Introduced: 1967
Status: Active service
Primary user: CHC Helicopter
Variants: OH-58 Kiowa, Bell 407, TH-57, SeaRanger, Panha Shabaviz 2061
Bell TH-57C "SeaRanger"
Contractor: Bell Helicopter Textron.
Date Deployed: First flight: 1961; Operational: 1968.
Propulsion: One Allison 250-C20BJ turbofan engine.
Length: Fuselage - 31 feet (9.44 meters).
Rotors turning - 39 feet (11.9 meters).
Height: 10 feet (3.04 meters).
Rotor Diameter: 35 feet 4 inches (10.78 meters).
Weight: 1595 pounds (725 kg) empty, 3200 pounds (1455 kg) maximum take off.
Airspeed: 138 miles (222 km) per hour maximum; 117 miles (188 km) per hour cruising.
Ceiling: 18,900 feet (5,761 meters).
Range: 368 nautical miles (420 statute miles, 676 km).
Crew: One pilot, four students.
Development
---
In October 1961, the Army submitted a request for proposals (RFP) for the Light Observation Helicopter (LOH). Bell, along with 12 other manufacturers (including Fairchild-Hiller and Hughes Tool Co. Aircraft Division), entered the competition. Bell submitted their design for Model 206, which was selected out of the design phase as one of three competitors for the flight evaluation, and designated as the YHO-4A.
Bell produced five prototype aircraft in 1962 for the Army's test and evaluation phase. The first prototype flew on 8 December 1962. That same year, all aircraft began to be designated according to the new Joint Services designation system, so the prototype aircraft were redesignated as YOH-4A. Following a flyoff of the Bell, Hughes and Fairchild-Hiller prototypes, the Hughes OH-6 was selected in May 1965.
When the YOH-4A was rejected by the Army, Bell went about solving the problem of marketing the aircraft. In addition to the image problem, the helicopter lacked cargo space and only provided cramped quarters for the planned three passengers in the back. The solution was a fuselage redesigned to be more sleek and aesthetic, adding 16 cubic feet (0.45 m3) of cargo space in the process. The redesigned aircraft was designated as the Model 206A, and Bell President Edwin J. Ducayet named it the JetRanger denoting an evolution from the popular Model 47J Ranger.
206L LongRanger
The 206L LongRanger is a stretched variant with seating for seven (the LongRanger, stretched a total of 30 inches (760 mm), adds two rear-facing seats in between the front and rear seats). Since their first delivery in 1975, Bell has produced more than 1,700 Model "L's" across all variant types. In 1981 a military version was released, the 206L "TexasRanger". The original 206L utilized a Allison 250-C20B engine, and a series of model upgrades replaced this engine with more powerful versions; the 206L-1 used a 250-C28 and the 206L-3 and 206L-4 used the 250-C30P with 490 shaft horsepower.
In 2007, Bell announced an upgrade program for the 206L-1 and 206L-3 which is designed to modify the aircraft to the 206L-4 configuration; modified aircraft are designated 206L-1+ and 206L-3+. Modifications include strengthened airframe structural components (including a new tailboom), improved transmission, upgraded engine for the L-1, all of which result in a max gross weight increase of 300 pounds and increased performance.
Gemini ST and TwinRanger
The TwinRanger name dates back to the mid-1980s when Bell first developed the Bell 400 TwinRanger, but it never entered production.
In 1989, Tridair Helicopters began developing a twin engine conversion of the LongRanger, the Gemini ST. The prototype's first flight was on 16 January 1991, while full FAA certification was awarded in November. Certification covers the conversion of LongRanger 206L-1s, L-3s and L-4s to Gemini ST configuration. In mid-1994 the Gemini ST was certificated as the first Single/Twin aircraft, allowing it to operate either as a single or twin engine aircraft throughout all phases of flight.
The Bell 206LT TwinRanger was a new build production model equivalent to Tridair's Gemini ST, and was based on the 206L-4. Only 13 Model 206LT's were built, the first being delivered in January 1994, and the last in 1997. The TwinRanger was replaced in Bell's line-up by the mostly-new Bell 427.
Operational History
---
Bell 206L-4 Long Ranger IV (operated by CTV British Columbia), taking off from Vancouver Harbour helipad. The first Model 206A flew on 10 January 1966, and the aircraft was revealed later that month at the Helicopter Association of America (HAA) convention. On 20 October 1966, the JetRanger received full certification by the Federal Aviation Administration (FAA) and delivery of the JetRanger to customers began on 13 January 1967, with the first aircraft being purchased by Harry Holly, president of the Hollymatic Company and previous owner of a Bell Ranger.
The Army eventually selected the 206A in 1968 for use as the OH-58 Kiowa. The United States Navy selected the 206A as its primary trainer the TH-57 Sea Ranger, in 1968, and the Army selected the 206B-3 in 1993, to serve as its primary trainer, the TH-67 Creek. The JetRanger is popular with news media for traffic and news reporting. The LongRanger is commonly used as an air ambulance and as a corporate transport.
The basic shape and design of the JetRanger remained unchanged since 1967, but the Model 206B "JetRanger II" entered the market in 1971 and the 206B-3 "JetRanger III", with its modified tail rotor and more powerful engine, in 1977. The 206 is flown by a single pilot, who sits in the front right seat.
The Bell 206 was the first helicopter to fly around the world and was piloted by Australian Businessman Dick Smith in 1983. During the trip he landed on container ships at sea to refuel.
On 24 January 2008, Bell Helicopter Textron announced plans to terminate production of the Bell 206B-3 model after current order commitments are fulfilled in 2010.
Variants
---
Civilian Variants
Bell 206 - Five (5) YOH-4A prototypes, for flight evaluation in the Army's LOH program (1963).
Bell 206A - Initial production version, powered by an Allison 250-C18 turboshaft engine. FAA-certified in 1966. Selected as the OH-58A Kiowa in 1968.
Agusta-Bell 206A - License-built in Italy.
Bell 206A-1 - OH-58A aircraft that are reverse-modified for FAA civil certification.
Agusta-Bell 206A-1 - License-built in Italy.
Bell 206B - Upgraded Allison 250-C20 engine.
Agusta-Bell 206B - License-built in Italy.
Bell 206B-2 - Bell 206B models upgraded with Bell 206B-3 improvements.
Bell 206B-3 - Upgraded Allison 250-C20J engine and added 2 inches (51 mm) to tail rotor diameter for yaw control.
Bell 206L LongRanger - Stretched, seven seat configuration, powered by an Allison 250-C20B turboshaft engine.
Agusta-Bell 206L LongRanger - License-built in Italy.
Bell 206L-1 LongRanger II - Higher-powered version, powered by an Allison 250-C28 turboshaft engine.
Agusta-Bell 206B-1 - License-built in Italy.
Bell 206L-1+ LongRanger - Bell modifications, including 250-C30P engine, to upgrade aircraft to 206L-4 configuration.
Bell 206L-3 LongRanger III - Powered by an Allison 250-C30P turboshaft engine.
Agusta-Bell 206B-3 - License-built in Italy.
Bell 206L-3+ LongRanger - Bell modifications to upgrade aircraft to 206L-4 configuration.
Bell 206L-4 LongRanger IV - Improved version, 250-C30P engine and transmission upgrade.
Bell 206LT TwinRanger - Twin-engined conversions and new-builds of the 206L; replaced by the Bell 427.
Bell 407 - Based on the 206L with four-bladed rotor system.
Bell 417 - Upgraded 407 with bigger engine; project cancelled.
Military Variants
OH-58 Kiowa: Light observation helicopter that replaced the OH-6A Cayuse.
TH-57A: 40 commercial Bell 206A aircraft purchased as the primary U.S. Navy helicopter trainer in January 1968, designated "Sea Ranger".
206L TexasRanger: Proposed export military version, only a demonstrator was built in 1981.
TH-57B: 45 commercial Bell 206B-3 helicopters purchased in 1989 as replacements for the TH-57A for primary training under visual flight rules.
TH-57C: 71 commercial Bell 206B-3 helicopters purchased beginning prior to 1985 with cockpits configured for advanced training under instrument flight rules.
TH-57D: Planned upgrade program to convert TH-57B and TH-57C to a single standard digital cockpit.
TH-67 Creek: 137 commercial Bell 206B-3 purchased in 1993 as the primary helicopter trainer for the U.S. Army. 35 in VFR configuration and 102 in IFR configuration.
Operators
---
Albania
Australia
Austria
Bangladesh: Bangladesh Army, Bangladesh Air Force
Brazil: Brazilian Air Force, Brazilian Navy, Lider Taxi Aereo
Bulgaria
Brunei: Royal Brunei Air Force
Cameroon
Canada: Canadian Forces; Durham Regional Police Service (1); Canadian Coast Guard
Chile
Colombia
Côte d'Ivoire
Croatia
Cyprus
Dominican Republic
Ecuador
Ethiopia
Finland
Greece
Guatemala
Guyana
Honduras: Policia Nacional
Indonesia
Iran
Iraq
Israel
Italy
Jamaica
Kuwait
Libya
Malta
Mexico
Morocco
Myanmar
Oman
Pakistan
Peru
Philippines
Poland: Police only
Republic of China (Taiwan): ROC Army
Saudi Arabia
Serbia:Police
Slovenia: Air Force and Police
South Korea
Spain
Sri Lanka
South Africa
Sweden
Tanzania
Thailand
Turkey
Uganda
United Arab Emirates
United Kingdom (civil only)
Uruguay
United States: U.S. Army, U.S. Navy
Venezuela: Army, Navy, and National guard
Yemen
Nepal
Specifications (206B-3)
---
General Characteristics
Crew: 1
Capacity: 4
Length: 39 ft 8 in (12.11 m)
Rotor diameter: 33 ft 4 in (10.16 m)
Height: 9 ft 4 in (2.83 m)
Disc area: 872 ft² (81.1 m²)
Empty weight: 1,713 lb (777 kg)
Max takeoff weight: 3,200 lb (1,451 kg)
Powerplant: 1× Allison 250-C20J turboshaft, 420 shp (310 kW)
Performance
Maximum speed: 122 knots (224 km/h/139 mph)
Range: 374 nm (430 mi, 693 km)
Service ceiling: 13,500 ft (4,115 m)
Rate of climb: 1,350 ft/min (6.9 m/s)
Disc loading: 4 lb/ft² (177 N/m²)
Power/mass: 0.26 hp/lb (420 W/kg)
References
---
Photos: John Shupek, Copyright © 2009 Skytamer Images. All Rights Reserved
Wikepedia. Bell 206
---
Copyright © 1998-2016 Skytamer Images, Whittier, California
ALL RIGHTS RESERVED