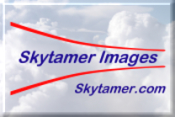 Awarded to quality aircraft information websites

Beechcraft "Travel Air" B95
United States — four-seat cabin monoplane
---
Archive Photos
1959 Beechcraft B95 Travel Air (N9610R, s/n TD-305) at the 2008 Camarillo Air Show
Specifications
---
Bearing a name that was carried by all the early aircraft designed by the late Walter H. Beech, the Travel Air is a four-seat executive aircraft, of which the prototype made its first flight on August 6, 1956. lt received its CAA Type Certificate on June 18, 1957.
Type
Four-seat cabin monoplane.
Wings
Low-wing cantilever monoplane.
NACA 23000 series wing section.
Aspect ratio 7.38.
Mean chord 5 ft 3 in (1.61 m).
Dihedral 6°.
Incidence 4°
Each wing is a two-cell semi-monocoque box beam of aluminum alloy construction.
Plain flaptype ailerons of magnesium construction.
Single slotted aluminum alloy flaps.
Fuselage
Semi-monocoque aluminum alloy structure.
Tail Unit
Cantilever monoplane type.
All-metal structure.
Landing Gear
Retractable tricycle type.
Beech air-oil shock absorbers.
Electric retraction.
Goodyear single-disc hydraulic brakes.
Power Plant
Two Lycoming 0-360-AIA four-cylinder horizontally-opposed aircooled engines, with 180 h.p. available at 2,700 r.p.m. for take-off.
Hartzell Type 8447-12 airserews.
Fuel in four wing tanks with total capacity of 112 U.S. gallons (424 liters).
Oil capacity 4 U.S. gallons (15 liters).
Acccommodation
Four -seat enclosed cabin
Two seats side-by-side in front, with orthodox throw-over dual controls, and full-width seat behind.
Acrylic moulded windscreen and windows.
Middle windows open for ground ventilation, and have release pins to permit their use as emergency exits.
Cabin structure reinforced for protection in turn-over.
Dimensions
Wing Span: 37 ft 10 in (11.53 m)
Overall Length: 25 ft 4 in (7.72 m)
Height: 10 ft 11 in (3.09 m)
Total area of ailerons: 11.5 ft² (1.07 m²)
Total area of flaps: 21.3 ft² (1.98 m²)
Gross wing area: 193.8 ft² (18.00 m²)
Tail Unit Areas:

Fin 16.67 ft² (1.55 m²)
Rudder 6.63 ft² (0.62 m²)
Elevators: 15.0 ft² (1.39 m²)
Tailplane: 27.4 ft² (2.54 m²)

Wheel track: 9 ft 7&frac12 in (2.93 m)
Wheelbase: 7 ft 5¼ in (2.26 m)
Cabin dimensions: 6 ft 11 in long x 3 ft 6 in wide x 4 ft 2 in high (2.11 x 1.07 X 1.27 m)
Access door: 3 ft x 3 ft 1 in (0.91 x 0.916 m) on starboard side.
Weight
Weight loaded: 4,000 lb (1,815 kg)
Performance
Max. speed at S/L: 209 mph (336 kph)
Max. cruising speed at 7,500 ft (2,290 m): 200 mph (322 kph)
Landing speed (flaps and wheels down): 70 mph (113 kph)
Rate of climb at S/L: 1,360 fpm (415 mpm)
Service ceiling: 19,300 ft (5,885 m)
Take-off run, zero wind: 850 ft (260 m)
Take-off distance to 50 ft (15.25 m), zero wind: 1,025 ft (312 m)
Max. still air range: 1,410 miles (2,270 km)
References
---
Photos: John Shupek of Skytamer Images, All Photos Copyright © 2009 Skytamer Images, All Rights Reserved.
Specifications: Bridgman, Leonard (ed.) Jane's All The World's Aircraft 1958–59. London, Sampson Low, Marston & Company, Ltd., 1958
---
| Home | Archive Subscriber Support | Guestbook | Contact Us | Legal Notice | Aviation Links |
Copyright © 2010 Skytamer Images, Whittier, California
All rights reserved