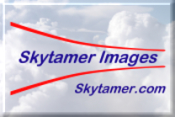 Form Object

Springfield — Illinois ANG 183rd FW
Illinois Aviation Museum Guide
---
Illinois Air National Guard [1]
183rd Fighter Wing
Abraham Lincoln Capital Airport
J. David Jones Parkway and Hackmore Drive
Springfield, Illinois 63707-5000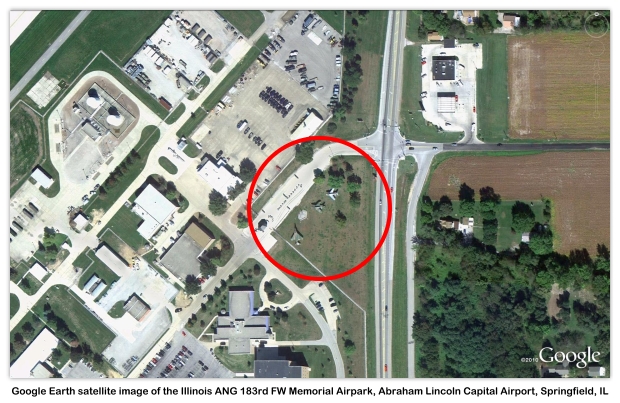 When visiting Springfield Illinois area, be sure to check out the Illinois ANG 183rd Memorial Airpark. The Airpark is located on the east side of the Abraham Lincoln Capital Airport at the intersection of J. David Jones Parkway and Hackmore Drive at the main gate to the ANG base. The air park contains three fighter aircraft mounted on pylons. They represent the fighter aircraft used by the 183rd FW during their history at Springfield. The three aircraft include the following.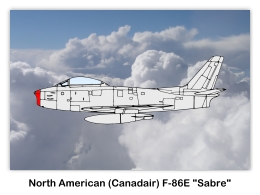 McDonnell Douglas F-4D-29-MC "Phantom II" (AF 66-7468, c/n 1974)
Republic F-84F-30-RE "Thunderstreak" (AF 51-1797)
North American F-86E-6-CAN "Sabre" (AF 52-2844, ex RCAF 19263)
Help Needed
---
We need photos of these aircraft. If you can help, please let us know via the "Contact Us" link.
References
---
Illinois Air National Guard, 183rd Wing, website
Google Earth, Satellite Image
Skytamer Images, Aircraft Thumbnail Images © Skytamer.com
---
Copyright © 2014 Skytamer Images, Whittier, California
All rights reserved