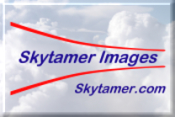 Form Object

East Alton — St. Louis Regional Airport
Illinois Aviation Museum Guide
---
St. Louis Regional Airport
8 Terminal Drive
East Alton, Illinois 62024
(618) 259-2531
(888) 562-9950 (toll free)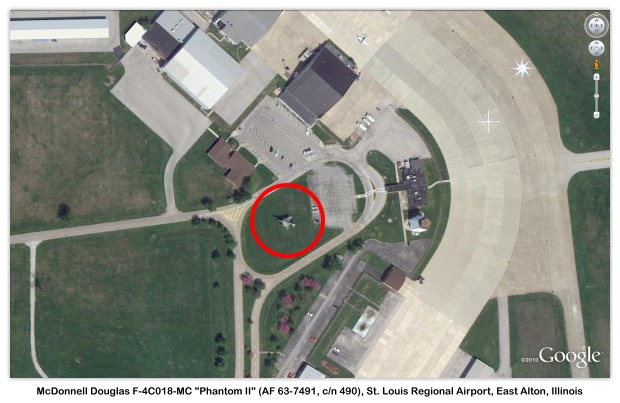 St. Louis Regional Airport (IATA: ALN, ICAO: KALN, FAA LID: ALN) is a public airport located four miles (6 km) east of the central business district of Alton, a city in Madison County, Illinois, United States. It is located in the village of Bethalto, but its mailing address is in East Alton. Its operations are paid for by an airport taxation district that was created in 1946, which collects taxes from property owners in the Madison County townships of Alton, Wood River, Foster and Fort Russell.
The airport was formerly known as Civic Memorial Airport when it opened in 1946 and later received its current name in 1984. The 2,250 acres (910 ha) airfield sits at 544 ft (166 m) MSL. It has an 8,100 by 150 ft (2,469 by 46 m) primary runway that runs roughly east-west (11/29) and a 6500 by 100 ft (1981 by 30 m) crosswind runway that runs north-south (17/35). With an ILS instrument approach and tower-controlled class D airspace, the facility can accommodate aircraft as large as a Boeing 747.[2]
A McDonnell Douglas F-4C-18-MC Phantom II (AF 63-7491, c/n 490) is mounted on a pylon at the entrance of the airport. The following photo is via Wikipedia Commons.[2]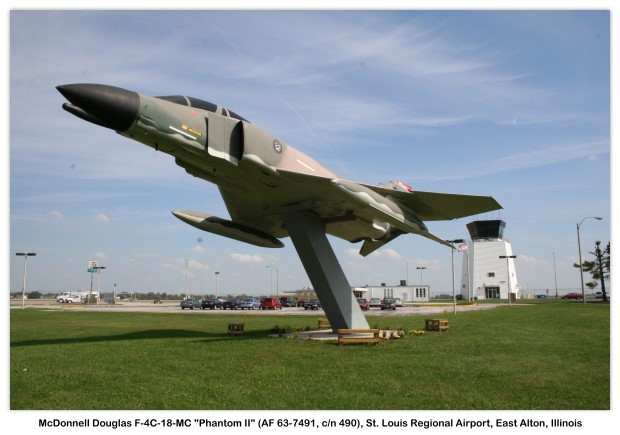 References
---
Google Earth, Satellite Image of the St. Louis Regional Airport, East Alton, IL
Wikipedia, St. Louis Regional Airport
---
Copyright © 2014 Skytamer Images, Whittier, California
All rights reserved