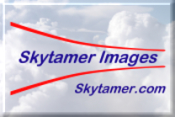 Awarded to quality aircraft information websites
Chronology of Aviation History - 1932
1932 Major Aviation Events
---
1932 Aviation Records
Speed: (UK), 406.94-mph, G.H. Stainforth, Supermarine S.6.B, 9/29/1931

Distance: (France), 6,587.45-miles, Bossouttrot and Rossi, Blériot 10, 3/26/1932

Altitude: (UK), 43,976-feet, Cyril F. Uwins, Vickers Vespa, 9/16/1932

Weight: (Germany), 123,457-lbs, Dornier, Do.X

Engine Power: (Italy), 3,058-hp, Fiat, AS.6
---
(undated) 1932
---
January 1932
January — Imperial Japanese Navy aircraft carriers Hosho and Kaga sail into Chinese territorial waters at the outbreak of the Shanghai Incident.

January 20 — Imperial Airways weekly airmail service is extended through Africa as far as Cape Town.

January 29 — First flight of the De Havilland Fox Moth.
---
February 1932
February — The de Havilland Tiger Moth entered service with RAF Central Flying School.
February 14 — Ruth Nichols sets a new altitude record for a diesel-powered aircraft, 6,047 m (19,928 ft) in a modified Lockheed Vega.
March — The final Avro 504 leaves the production line. The type has been in continuous production for nineteen years.
---
March 1932
March 20 — Luftschiffbau Zeppelin begins regular trans-atlantic services between Germany and Brazil, using the Graf Zeppelin.

March 20 — First flight of the Boeing P-26 Peashooter.

March 24-28 — Jim Mollison sets a new speed record between the United Kingdom and Cape Town, taking 4 days 17 hours in a de Havilland Puss Moth.

March 25 — Dobrolyot is expanded into a USSR-wide service and has its name changed to Aeroflot.
---
April 1932
April 19-28 — Charles Scott sets a new solo speed record between the UK and Darwin, taking 8 days 20 hours in a de Havilland Gipsy Moth.

April 27 — Imperial Airways commences a regular passenger service to Cape Town.
---
May 1932
May — The Egyptian Air Force is formed.

May 7 — First flight of the Dornier Do.11.

May 9 — Captain Albert Hegenberger makes the first completely blind solo flight entirely on instruments, in a Consolidated NY-2.

May 20-21 — Amelia Earhart, flying a Lockheed Vega, becomes the first woman to make a solo flight across the North Atlantic, from Harbour Grace in Newfoundland to Derry in Northern Ireland.
---
June 1932
June 3 — First flight of the RWD-6.

June 6 — First flight of the Armstrong Whitworth Atalanta.

June 18 — First flight of the Dewoitine D.500.

June 25 — First flight of the Farman 1000.

June 29 — A Curtiss F9C Sparrowhawk parasite fighter hooks onto the USS Akron for the first time.
---
July 1932
July 8 — First flight of the Supermarine Scapa.

July 21 — Wolfgang von Gronau sets out to make a round-the-world trip in a Dornier Wal. One hundred and eleven days later, it will be the first such trip made in a flying boat.

July 23 — An aviation pioneer, Alberto Santos-Dumont hangs himself.
---
August 1932
August 13 — First flight of the Gee Bee R-1.

August 14-28 — The third International Tourist Aircraft Contest Challenge 1932 in Berlin, won by the Polish crew Franciszek Zwirko and Stanislaw Wigura on the RWD-6 plane.

August 14-23 — Frances Mersalis and Louise Thaden set a women's endurance record of 8 days 4 hours.

August 18 — Auguste Piccard and Max Cosyns set a new balloon altitude record of 16,201 m (53,153 ft).

August 18-19 — Jim Mollison makes the first solo East-to-West crossing of the Atlantic, flying a de Havilland Puss Moth from Dublin to New Brunswick .

August 21-27 — 7,363 km race over Europe of the Challenge 1932 contest.

August 25 — Amelia Earhart makes the first transcontinental flight across the U.S. by a woman. She flies a Lockheed Vega.
---
September 1932
September 3 — Jimmy Doolittle sets a new land plane airspeed record of 296 mph (476 km/h) in the Gee Bee R-1.

September 7 — Thomas Settle and Winfield Bushnell set a new balloon distance record of 1,550 km (963 miles) between Basle, Switzerland and Vilna, Poland.

September 11 — Polish Challenge 1932 winners, Franciszek Zwirko and Stanislaw Wigura died in an air crash.

September 16 — Cyril Uwins sets a new heavier-than-air altitude record of 43,976 ft (13,404 m) in a Vickers Vespa.

September 25 — Lewis Yancey sets an autogyro altitude record of 21,500 ft (6,553 m) in a Pitcairn PCA-2.

September 30 — First flight of the Blackburn Baffin.
---
October 1932
---
November 1932
November 4 — First flight of the Beech Staggerwing.

November 14-18 — Amy Johnson breaks the UK-Cape Town speed record, shaving 11 hours off Mollison's record in March. She flies a de Havilland Puss Moth.

November 19 — A national monument to the Wright Brothers is unveiled at Kitty Hawk, North Carolina.

November 24 — First flight of the De Havilland Dragon.
---
December 1932
December — The PZL P.7a entered service in the Polish Air Force.

December 1 — First flight of the Heinkel He.70.

December 21 — First flight of the Vickers.
---
Works Cited
Gunston, Bill, et al. Chronicle of Aviation. Liberty, Missouri: JL Publishing Inc., 1992. 14-17
Parrish, Wayne W. (Publisher). "United States Chronology". 1962 Aerospace Yearbook, Forty-Third Annual Edition. Washington, DC: American Aviation Publications, Inc., 1962, 446-469.
Wikipedia, 1932 in aviation
Shupek, John (photos and card images), The Skytamer Archive. Skytamer.com, Whittier, CA
---
| Home | Archive Subscriber Support | Guestbook | Contact Us | Legal Notice | Aviation Links |
Copyright © 2011 Skytamer Images, Whittier, California
All rights reserved